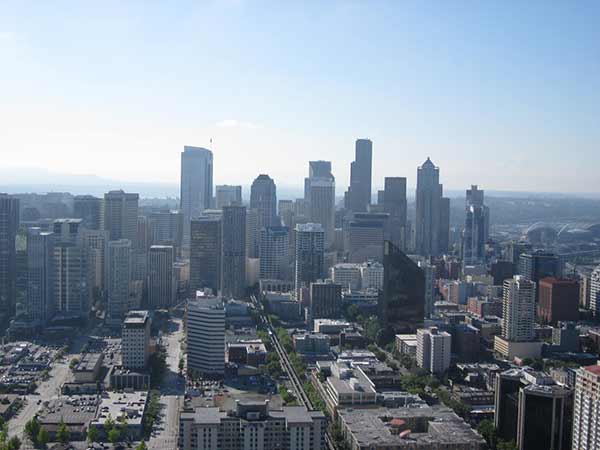 Summer in Seattle is the perfect time of year to visit or be in the Emerald City. You can enjoy outdoor activities in moderate weather at this time of the year.
Whether it is strolling around the city's attractions and parks or traveling to nearby state and national parks or attending a food or music concert, Seattle has you covered.
To get you started, here are a few of the many fun things happening in Seattle this August!
Attend the "Day In Day Out" Festival
Enjoy three days of funky music performances from prominent musicians at the Day In Day Out Festival. Throughout the event, artists will perform in unison on a single stage.
Keynote performers at the Fisher Pavilion will include The National, Mac DeMarco, Mitski, and Animal Collective among others. The festival runs from August 12 to 14 at the Seattle Center.
Aerial Shows at the Arlington SkyFest
Attend the Arlington SkyFest to see hundreds of drones synced in a breathtaking show of aerial acrobatics and aerobics.
Walk around and eat from food trucks or check out military equipment on exhibit well before light shows begin. Additionally, there will be a children's area that includes play activities and simulations.
At the start of this three-day event on Friday night, campers will have access to the campsites, which include entertainment and activities.
Come enjoy a family-friendly movie, a historic car exhibition, and aerial displays of drones, balloons, and planes in the skies this coming Saturday! Free aircraft flights will be available for children ages 8 to 17 on Sunday throughout the afternoon festivities, including face painting.
No tickets will be given out at the door for this event. In order to make the most of your tailgating spot, you should bring lawn chairs with you when you buy tickets.
Gigantic Bicycle Festival in 2022
Gigantic Bicycle Festival has us rethinking our transportation options every summer. When your bike ride is over, you'll be able to enjoy a variety of activities like music and art exhibits as well as outdoor movies and camping during the festival. You may also simply get behind the wheel.
Superchunk and Black Belt Eagle Scout will be among the artists performing in honor of the bicycle, the region's most popular mode of public transportation. The Gigantic Bike Festival happens on August 12 and 13 at the Centennial Fields Park.
Emerald City Comic Con, the largest local comic convention of the year, is where geeks from all over save their most creative costumes.
The four-day festival is packed to the brim with seminars, meetings, special events, parties, and a ton of visitors lounging out in the artist lane. It all happens from August 18 to 21st at the Seattle Convention Center.
The 2022 Chomp is happening on August 20 at Marymoor Park, Redmond. This free event will have a farmer's market, educational seminars on the environment and sustainability an upcycled items market from local craftsmen, zucchini races, a petting zoo, and much more. It's also worth noting that the Drive-By Truckers are coming.
There's Everything for Everyone!
The cool summer weather may seem like it's just getting started, but that's exactly why you should make the best of its late arrival and the previous July heatwave. If you're a music fan, a gamer, a wine enthusiast, a film fan, or a combination of the above, Seattle has something for you in August.