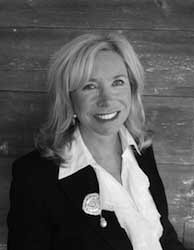 This April 4th, Sharon Bush will be hosting the annual fundraising gala for the Cristo Rey Network of high schools at the Walley Findlay Gallery's private terrace in Palm Beach, Florida.  Bush, the Director of Public Relations and Fundraising for the organization, has spent nearly four decades of her life as an advocate for impoverished citizens in the United States and across the globe.
About Cristo Rey
Cristo Rey is unique in that it is the only high school network in America which caters specifically to children and families in low-income/impoverished areas. These children, whose average family income is only $37,000 (for a family of four), might not otherwise attend a college preparatory school.
The school, which was developed on a Catholic model for its pre-college academic format, also puts a special emphasis on life after college with its revolutionary integrated work-study program, which prepares its students for the workforce so that they can give back to their communities later in life. This program, the Corporate Work Study Program (CWSP), gives students the opportunity to not only gain valuable work experience, but also to earn a majority of their tuition through entry-level work one day out of the week at a local area corporation or nonprofit organization.
Cristo Rey opened its doors with its first school in 1996 under John P. Foley as the Cristo Rey Jesuit High School and grew rapidly from there. Twenty years later, Cristo Rey has 35 schools, 15,505 graduates, an 87% retention rate with corporate partners, 45 University Partners, 3,450 corporate organizations that employ students through CWSP, a 90% college enrollment rate, and a 97% daily attendance rate. Students of Cristo Rey are three times more likely to complete a bachelor's degree by the age of 24, compared to students in similar low-income populations in the U.S. While in the workplace, 95% of students meet or exceed the expectations of their employers.
There are many students who extol the virtues of this singular network of high schools and Perla Figuereo, class of 2017 at Cristo Rey New York, is no different. Of her CWSP experience at J.P. Morgan Chase Bank, Figuereo states on the school's network website, "It gives me a sense of maturity and motivation because I am surrounded by young professionals who serve as role models for what I can become once I graduate from college."
Before that, she says she rarely took initiative, "I was content with not having much to do. But then I became motivated by my environment and decided to make the best of my time there. I also developed better communication skills. Not only am I more willing to start a conversation with an adult, but I've also made more of an effort to better my English and interact more."
Cristo Rey provides unique opportunities for underserved and impoverished communities by giving high school students the confidence and drive to succeed in today's fast-paced and demanding work environments. For more information on the network of schools, please visit http://www.cristoreynetwork.org.
About Sharon Bush
Sharon Bush seems to not only be a good fit as Cristo Rey's Director of Public Relations and Fundraising, but also for philanthropic work in general.
When she is not working on one of her many organizations (among which are The Karitas Foundation, The Knowledge Is Power Program, UN Women for Peace Association, The Teddy Shares Program, and the environmentally conscious programs, Protein Matrix and GreenStract), she is active in her New York community and a very active mother/grandmother.
A gifted writer, she contributes articles regularly on her blog and to other outlets on any number of subjects in which she is well-versed, such as her humanitarian efforts and her parenting techniques of practicing what one preaches and instilling compassion and empathy in children at an early age. She is the recipient of the Mother of the Year Award from the Hale House for her tireless work with at-risk children. For more information on Sharon Bush and her philanthropy projects, please visit her website. Sharon Bush is delighted to be hosting this year's event gala and stresses the importance of donations from supporters of the school's efforts: "The school relies on donations to help ensure that each child that attends gets the opportunity to succeed. Please join us April 4th to help celebrate and give back to such an amazing cause."