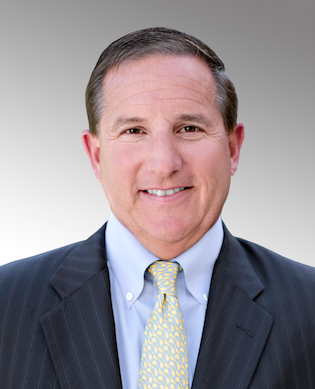 Mark Hurd has shown the world time and again that he knows how to run a business. While President and CEO of NCR Corp, Mark Hurd improved the company's operating efficiency, set up a strong panel of leaders, and enhanced product quality. In 2004, NCR showed a net income jump of nearly fivefold from the previous year, and the amount of total revenue generated increased by 7%.
As CEO and Chairman of the Board at HP, Mark Hurd led the company through a difficult period following the much criticized merger with Compaq three years earlier. Along with successfully executing the combined company, Mark Hurd was able to lead HP into 22 consecutive quarters of increased profits, and a total revenue increase of 63%.
Now, as the President of Oracle Corporation, Mark Hurd hopes to continue his string of successes. Despite these successes and his 30 years of experience in the technical business field, however, Mark Hurd began his career not as a CEO or even a high level manager. Mark began like most businessmen: as a junior salesman for NCR Corp. He worked his way up through the company for the next 14 years in various management, sales and marketing positions before becoming the successful CEO and President he is today.
What Mark Hurd's journey taught him was how the different facets of business operate, from the level of salesman on up to CEO. He never forgot the lessons he learned as a junior salesman, and the customers with whom he built relationships. That is why Mark Hurd understands even now the importance of customers, and why he has made customer service a priority at every company he has worked for.
Below are some of Mark Hurd's tips on being a master salesman and building a company with a strong and loyal customer base.
• Be open. Don't try to trick your customers, and don't mislead them. Share your vision and your strategies with your customers, your investors, and anyone else who is interested in doing business with your company. If you include your customers in your dreams, then you show your trust in them. In turn, you will earn their trust and they will support your business for as long as they can.
• Be relational. Meet with potential customers face to face, and give them your time. Nothing is more important to the success of your business than having a strong client base, and every possible client deserves your time and respect. At the same, time, customers understand that businessmen are busy, and so they will be grateful for any time you spend with them and will respect your company all the more for it.
• Become a customer-experience evangelist. This is a term that Mark Hurd uses to show companies how important it is to satisfy customers. Many corporations consider a 95 percent customer satisfaction rating to be the highest they can expect, and that satisfying the final 5 percent won't be worth the effort. Mark Hurd strongly disagrees, and considers every customer problem worth handling personally.
"We are living in an interconnected world, and because of the internet every customer can affect 100 other customers," says Mark Hurd. "We need to make sure that every customer has a good experience so that they can become ambassadors for our company."