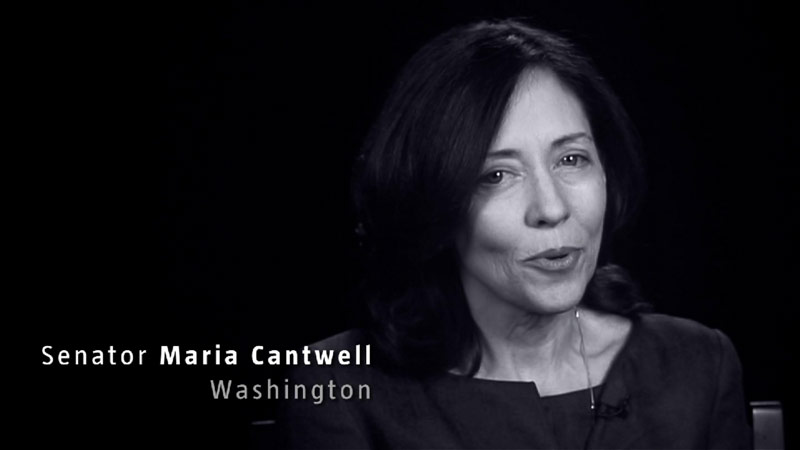 I recently wrote to our Senator Maria Cantwell regarding raising the debt ceiling and the nations over spending habits.  Here is the conversation.
Dear Lilly,

Thank you for contacting me about your views regarding the federal budget and raising the debt ceiling.  I appreciate hearing from you on this issue.

Our country faces serious challenges following the economic collapse brought on by Wall Street in 2008. As your Senator, I have remained focused on turning around our economy by investing in job creation, fighting for Main Street small businesses, and implementing strong financial reform.

I am also deeply concerned about getting our country's fiscal house in order. It is time for both parties to work together for the good of the country and produce a responsible debt limit plan. I will continue to advocate for a plan that will stave off the economic catastrophe of default while creating jobs, putting Americans back to work, cutting wasteful government spending, and protecting Medicare and Social Security.

Government has a responsibility to spend taxpayers' dollars wisely, but it also has a responsibility to provide certain services and guarantees to the American people. In this time of economic crisis, I believe it is especially important that Congress prioritize those measures that will foster long-term economic growth. We must reinvest in our education system, in our workers, in our nation's infrastructure and in the development of clean energy technologies that will reduce our dependence on foreign oil. By making these important investments today and helping revitalize our economy, we can leave our children with prosperity not debt.

As a member of the U.S. Senate Finance Committee I will continue to work with President Obama and with my colleagues to draft legislation that strikes the right balance in how we collect and spend federal tax dollars so we can leave more than debt to the next generation.  This is why I've worked to cut taxes for Washington families, specifically by extending the sales tax deduction to ensure fairness for residents of our state.   I understand that this issue is especially important to you; be assured that I will keep your views in mind as we craft legislation.

Thank you again for contacting me to share your thoughts on this matter.  Please do not hesitate to contact me in the future if I can be of further assistance.
Sincerely,
Maria Cantwell
United States Senator
I responded with the following email to Senator Maria Cantwell….
Dear Senator Cantwell:

Thank you for the response. I realize you have to send a boiler type answer but yours was informative. I don't agree with a lot of what you say. I am not getting into dollar amounts here,  just using common sense that comes with growing old and being poor and working most of my life.
You do not help taxpayers, or the government by raising the debt ceiling. No one gets out of debt by getting more credit cards and it's the same thing. The debt has tripled or more under Obama. He doesn't have a clue about spending. He blows through money like a train wreck. He has never had to work for any money and does not know what a budget or anything else is. Most all of you have to keep promising the people in your State more and more goodies to get re elected. You have so many people voting for you that have never worked, never have any intention of working but know how to milk the system. There is absolutely no reason that generation after generation lives on welfare. It's not fair to them. They will vote for every bus, or park or anything else that will raise our taxes because they don't pay rent, they don't pay for their food, they don't' pay for their medical. They are young, able bodied and somehow you have millions of people who think they are entitled to be taken care of. You have to cut that off. You are doing them no favors, but it does get you re elected.
The government is totally bloated. Lets just take the IRS now. Look at Lerner. She was making $200,000 a year as head of the department that supposedly grants special tax exempt status to organizations. Well I think before its over they will show that the election was controlled by the IRS in lots of ways. but back to her. She recently got a bonus of $100,000. Geez that's 3 times more than I ever earned in a year. But it gets worse. First she tried lying, that didn't work, so she lawyers up and takes the 5th. Someone wanted her to resign, but since she REFUSED to resign there was no choice(who the heck dreamed up that) but to put her on administrative leave. Now she can draw her pay and not even have to get up and go into the office. Don't you see where you could save $300,000 right there. In our real world someone would have escorted her to her desk and said pack it up. Should have gone straight to jail, but if not that should have ended the job, pensions and perks. That's just an example. We have a president that has no idea what the word truth means, from where he was born, whether he is a citizen, he was not told about the crooks in the IRS and acts like he is surprised. Lerner is saying it was not something she thought the president needed to know. Well no one knows where he was the night our 4 men were killed in Bengazi and they made a complete fool out of Susan Rice sending her to all talk shows to lie thru her teeth. They knew right on the start it was a terriorist attack. At the funeral of the dead Seal. Hillary leaned over to the Father of the dead Seal and said we will get the guys who made the video. She is as big a liar as Slick Willy but that was cruel. Obama thinks its terrible to treat the newsmen like criminals. but Holder signed the warrant that got Rosen in trouble and now Holder is going to get to the bottom of why a warrant was signed. One last thing, Obama wants to pretend. gee he didn't know about any of these things and it was not important that he knew because he is so busy. Well it was important that he knew a millionaire black sports guy came out of the closet and even phoned him personally. Well for a president he really has his priorities screwed up. Cut government workers wages, cut out the pork, stop promising things you know there is no money for. DON'T RAISE THE DEBT LIMIT.
Thank you,
Lilly.
I encourage everyone to call, write, or even post on the Emerald City Journal you're thoughts and opinions regarding issues. Make your voice heard.