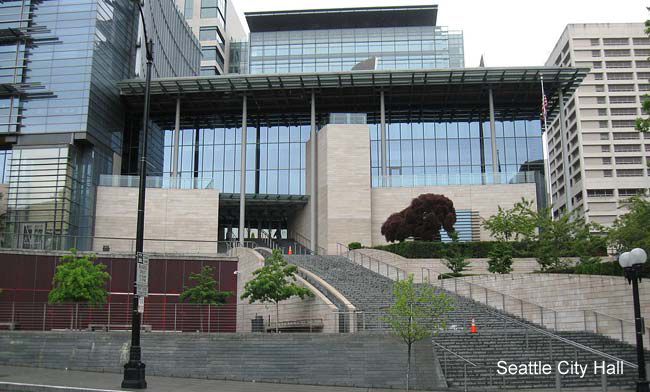 I am putting you on chargeable notice that since I have to rent to murderers (that has plea bargained, like O.J.) Arsonists, People that want to start a meth lab, tenants that have been evicted for non payment and property damage time and time again. There is no such thing as a Rental Application. YOU HAVE TAKEN COMPLETE CONTROL OF MY PROPERTY. Therefore, YOU need to be responsible for it. Going to see if Tim Eyman can get something going but until then anyone that wants to rent from me must bring with him/her a letter from each of you(signed) that you are responsible for any damage, and is like a co signer. I can't ask how he expects to pay me, so you must guarantee me rent on time every month. My rent is all going to be tripled because my insurance is going to go sky high. So it's blood on your hands to force this on someone who is trying to live on retirement and make an honest living. I would be afraid to even go into an apartment to show it, not knowing if he is really dangerous. The apartment house right beside me (I used to own it) has had 3 arsons, Easter there was a shooter shooting out of a window about 15 feet from my front porch. so get your reference and co signer papers ready. that is all I need. No applications will be asked for. Just your written assurance that you are responsible for his or her actions. What's worse is you are putting all the neighbors life at risk. Endangering people who even go for walks around the block. You say asking about their criminal histories or how they expect to pay their rent is discriminating.
THE PEOPLE WHO ARE BEING DISCRIMINATED AGAINST ARE THE LANDLORDS. SHAME. I always went through Rental Research for screening and it worked out. It wasn't even me who decided who would be best to rent to but for sure I didn't have to rent to a criminal. No he doesn't deserve a place to live to the point of thinking WE all are responsible for his bad choices. I will refuse to rent to Mayor Murray because for you to send a referral would present a conflict of interest. But I would not want him around my great grand sons at this point in time.
Now for the mobile home and car dwellers. We already have that in Georgetown. They park a mobile home and the drug buyers come and go. I am enclosing a couple pictures I took thru my front gate Sunday. Is this really what you want all of Seattle to look like? I kept going out taking pictures and this mobile home left last night but another will be back.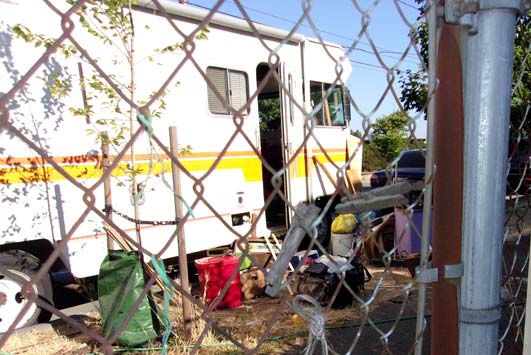 LL