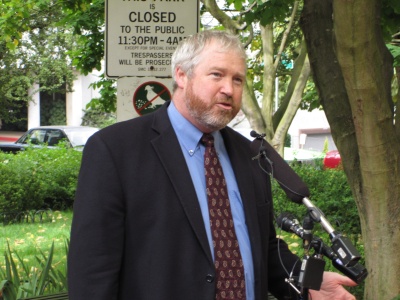 Mayor McGinn's statement on state Supreme Court ruling
Yesterday, the state Supreme Court issued a ruling stating that a state law requiring a two-thirds vote in the Legislature to increase revenue is unconstitutional.
"I applaud the state Supreme Court's decision. This opens the door to common sense returning to Olympia's process to fully fund education and invest in our transportation system," said Mayor McGinn.
THE ABOVE STATEMENT IS CUT AND PASTED FROM A WEEKLY E MAIL I GET FROM MAYOR McGINN.
This really surprised me (and not much the politicians do surprise me anymore). I can't believe he would actually put in writing that the will of the voters mean absolutely nothing to him. We all know that includes almost every elected official but to admit it in writing and be proud of it. His e mail called the reader is sent to us voters who have signed up for it. lol  I hope when he runs for re-election this gets really circulated and can be filed under, "Put a fork in it, his goose is cooked". But then if you look at what happened in November he could get voted in again. He won last time by running on the fact that he was Keep Reading