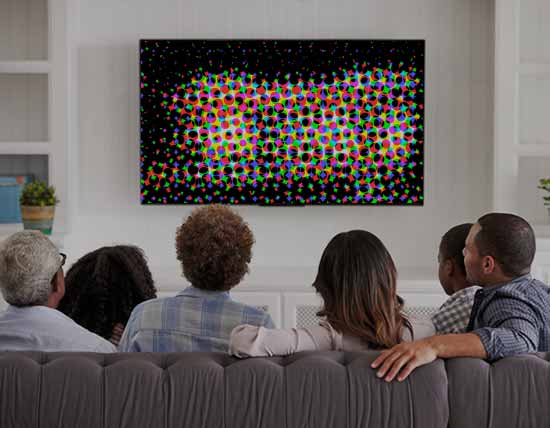 As far as the upcoming television season goes, there is nothing that is garnering more buzz than the musical dramedy, Zoey's Extraordinary Playlist. Since the ending of the popular musical comedy-drama show, Glee, there has been a hole for viewers that love musicals. Glee was a standout show amongst the formulaic shows that dominated the television screens. Since it went off the air in 2015, viewers have been asking for something to fill that gap and Gretchen Berg and Aaron Harberts are set to deliver a brand new spin on the musical show.  
Popular shows like Law and Order, The Office, and Survivor had been capturing viewers for years but this was a time when shows where either comedies or dramas and there were no musical shows in existence. Glee was not only a comedy and a drama, otherwise know as a dramedy, but also it was also musical show. A musical show, outside of the reality television competition shows, was nonexistent at the time. Glee set the stage for future shows like Zoey's Extraordinary Playlist and there was no better writing team than Gretchen Berg and Aaron Harberts to help bring this extraordinary show to life.
The show, Zoey's Extraordinary Playlist, is a musical light drama starring Jane Levy, Skylar Astin, Alex Newell, Mary Steenburgen and Peter Gallagher. Jane Levy plays the character of Zoey, an incredibly intelligent computer coder living in San Francisco. Without spoiling the show, Zoey experiences an unusual event that grants her the ability to hear the innermost thoughts and desires of those around her. The twist? Zoey hears these desires through song. When she first hears people singing songs about what they want and desire, she questions whether she is losing her mind. Soon she realizes that instead of viewing this as a burden, she begins to see it as a gift that she can use to help others.
This show marks the first broadcast series for Lionsgate since Nashville. The series, directed by Richard Shepard, was picked up by NBC and each episode will be an hour long. The show is set to premier mid-season 2019/2020. Jane Levy is an actress who has played a wide variety of characters in everything from comedy show to horror films. Coming off of her current role of Jackie Torrance in Hulu's Castle Rock, this new show will be another opportunity for Levy to flex her incredible acting skills. During an interview with Dailyactor.com, Levy said, "This is obviously a career that's in a visual medium. It's all about the human face, but I am not interested in roles that are going to necessarily make me look good. I also have a kind of a perverted sensibility, so that's why I've veered towards horror films and comedies and things that push boundaries."
Berg and Harberts are two veterans of the entertainment industry. As writers and producers, they have worked on multiple popular shows since their rare break into the industry. The two have known each other since college but their working relationship came later. Since reconnecting in 1995, they have become one of the most sought after teams in the entertainment industry. They have worked on a wide variety of shows and have had the opportunity to write a wide variety of themes, characters, and topics.
When Berg and Harberts met in college at Northwestern University, little did they know that this chance meeting would lead to a successful career in the entertainment industry. They were both enrolled in the Creative Writing for Media Course at the college and they worked together on a student film. She was the director and he was her PA. Although they worked together on projects in college, it wasn't until a few years later did their relationship really blossom into a fruitful career for both of them.
After she graduated, Gretchen Berg moved west like all young creative types looking to break into the industry. She landed in Los Angeles and hit the ground running but it was uphill battle. She was working hard but had a difficult time finding her groove. It was not until Aaron Harberts appeared back in her life that these two joined forces to create a writing team that would propel them into the industry. [Gretchen Berg official Website]
Aaron Harberts was a few years younger and once he graduated, he also came out to LA. He had a living situation fall through and was put in contact with Berg who offered Harberts a place to stay. When he first arrived, Berg was in the middle of working on a sitcom spec but was facing some issues with revisions before she presented it to studio executives. She asked Harberts for help, he jumped right in and they realized that their creative flow combined worked well with their individual writing styles. [Aaron Harberts official Website]
As they finished the revisions, they realized that they had a really good creative chemistry. Six months later they had their first script but neither of them loved it so it got tossed. At that point they knew they had something good going on, so they worked hard to get their big break. They hustled in Hollywood, working to get their screenplays in front of the right people. All their efforts paid off and they got their first break writing for the popular teen drama, Beverly Hills 90201. The rest as they say, is history.
Their combined impressive resume includes working on some of the most popular television shows of the last two decades. Starting with Beverly Hills 90201, they later went on to work on Roswell, Wonderfalls, Pepper Dennis, Pushing Daisies, Mercy, Revenge, Reign and Star Trek Discovery. They worked as producers for some of these shows as well. With this type of experience, they were posed and ready to start writing for the upcoming show Zoey's Extraordinary Playlist.
This much anticipated upcoming show is already being hailed as a must see in the 2019/2020 viewing season.  As the buzz surrounding the show continues to grow, more people are getting excited to watch Jane Levy bring her A game to her latest show.  Her talent combined with the writing skill set of Berg and Haberts is a recipe for a surefire hit.