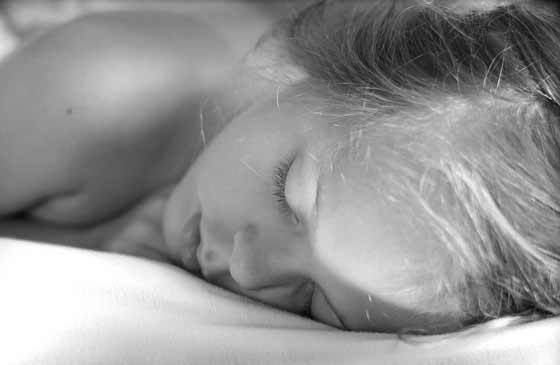 I have lived in Seattle all my life. My issues include allergies, asthma, and the inability to fall asleep easily. I'm sure living downtown doesn't help with all the noise and air quality but I do eventually fall asleep. My issues with insomnia is something I have to deal with every night. I hope the information below is helpful for you.
For some people, sleep can be very elusive. In fact, according to the American Academy of Sleep Medicine about 30 to 35% of adults have brief symptoms of insomnia, 15 to 20% of adults suffer from short-term insomnia and 10% have what is considered a chronic insomnia disorder. It affects far more people than previously suspected and insomnia can be devastating on the mind and body. Lack of sleep can cause poor memory, sleepiness, fatigue, low energy, lack of motivation, mood swings, and the inability to focus. In fact, due to insomnia it is estimated that adults who work and suffer from insomnia lose on average about 8 days of work a year. This adds up to an estimated $63 billion a year in lost production.
Insomnia can be devastating but there are a few tips and tricks that can help people get a better night's sleep. There are many causes of insomnia. For some people sometimes medication is not an option. There are some natural methods that one can utilize to help alleviate the debilitating side effects of insomnia. Anywhere from changing the temperature of your room to listening to an ambient album by Moby can help people to achieve a successful night of sleep.
One tip that people swear by and science backs up is that in order to fall asleep and stay asleep is to either lower or raise the temperature of the room that one is sleeping in. In general, the suggested bedroom temperature should be set at 60-67 degrees Fahrenheit for optimal sleeping conditions. If the thermostat is set too low, then the body becomes restless. Sometimes wearing socks can also help dilate blood vessels faster and push the internal thermostat to an ideal body temperature for sleeping.
Popular musician and DJ Moby is known for his electronica dance music albums but one thing that most people don't know about Moby is that he also struggles to fall and stay asleep. He has recently released an album named Long Ambients 2, a follow up to his Long Ambients 1:Calm. Sleep, and both albums are designed to help an individual reach a deeper level of calm. Ambient sounds have been known to help people fall into a deeper sleep. Moby's Long Ambients 2 has 6 extremely soothing tracks that run about 37 minutes each. Relaxing music can be a key component to a successful night of sleep and Moby's latest album is specifically designed to be a sleep aid. The album is also free to download.
Staying on schedule is key to a good night's sleep. The body has it's own regulatory system called the circadian rhythm. This is the internal clock of the body that gives it the proper cues to fall asleep at night and to stay awake during the day. If you go to bed at the same time every night and wake up at the same time every day, then the body begins to get used to that schedule. The body then naturally starts to become relaxed around the same time every night hence leading to sleep.
The ancient art of yoga and meditation are relaxing practices that help clear the mind and relax the body. Both practices have been shown to improve sleep by helping the body to release stress and tension. Both Yoga and meditation merge breathing patterns with body movement into the practice, which enhances melatonin levels in an individual. Playing music like Long Ambients 2 during the practice will help increase mindfulness and help to bring the focus to breathing patterns that promote relaxation.
One good way to help a person fall asleep is to avoid taking a nap during the day. People with insomnia don't get enough sleep at night so they have a tendency to sleep during the day to make up for the lack of sleep at night. These naps become a vicious cycle. The naps during the day make it difficult to fall asleep at night. Cutting out naps at first will be difficult but once that cycle is broken, it will be easier to fall asleep at night. Studies have shown that daily, long naps upwards to two hours or more can severely impact a person's ability to fall asleep at night.
Another natural way to help aid sleep at night is to exercise during the day. Studies show that exercise, especially done early in the morning is an effective method to help people to fall asleep. Exercise can help with the duration and quality of sleep by increasing the production of serotonin in the brain and by decreasing the levels of the stress hormone, cortisol. A moderate intensity workout is recommended for optimal sleep. Sometimes, an excessive and heavy training can actually disrupt sleep patterns. These are just a few ways to help kick start a good night's sleep. Certain techniques when utilized properly can help bring about a more restful and relaxing night of sleep. Bottom line, sleep is a necessity and not everyone is lucky enough to fall asleep without help. Improving the quality and duration of sleep will greatly improve the overall quality of life and health in a person.
The Emerald City Journal is a Seattle Newspaper for the people. If you have something you would like to share, please contact us. If it is valuable to our readers we may just publish it.