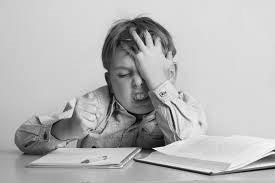 SWUN Math is a award winning education program focused on increasing mathematically student learning. Located in California and founded in 2011 by Si Swun. Their goal is to enhance the learning of all students. They work directly with schools and districts to make sure this mission is achieved. They provide training, guides, assessments, and regular meetings for their partners. They provide K-8 Common Core curriculum.
Mr. Si Swun struggled with math himself growing up. While learning the English language and being immigrant, he faced a lot challenges. Later he returned to the classroom and over came the challenges he faced growing up. He wanted to develop a math curriculum so others wouldn't have to face all the challenges he did. In the late 1990s, Si Swun became a teacher and the rest is history. Si created a program to faced the many challenges he had to overcome (accents, language, ethnicity, to name a few). The program have been widely accepted in the state of California. Mr. Swun has been featured on the Colleague Alumni Magazine at Pepperdine.
Swun Math is very active and are "in this for the long haul". Their passion is real and comes from a man who clearly understands the difficulties students are facing in the World today.
Quick Overview:
Company Name: SWUN Math LLC
Founder: Si Swun
Employees: 11-55
Headquarters: Cypress, California
Address: 10073 Valley View St #116, Cypress, CA 90630
Phone:  (714) 600-1130
Hours of Operation: 8AM-5PM (closed Saturday & Sunday)
Districts Using Their Curriculum:
Learning Materials / Resources:
Swun Math YouTube.com
App via iTunes
Books via Amazon.com
Popular News about SWUN Math:
Helping Students With Math – SWUN Math | Emerald City Journal
In the classroom: Students adjust to less-rigid lessons
Core Strength – Colleague Alumni Magazine
Popular Videos: