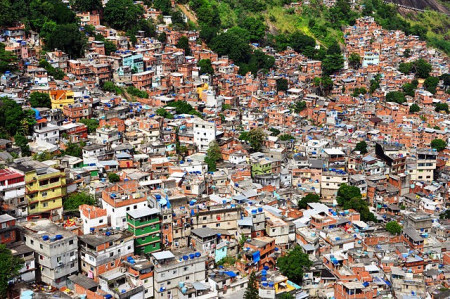 Scholarly open-access publishing has little value when it's effectively hidden and almost no one reads the published research. It's possible for a scholarly article to be open-access but largely hidden from the world. Here's how.
Commercial publisher platforms effectively help expose and promote published research. Publishers maintain close connections with libraries and very effectively distribute their content— both subscription journals and open-access journals — to actual library users, including faculty, students, and postdocs. Commercial publishers work with databases to ensure their published content is indexed. They add value to published articles by making it easy for citation management metadata to be easily exportable. The make available alerting services so researchers know when a new article relevant to their research appears.
Thus, commercial publisher platforms are nice neighborhoods for scholarly publications. On the other hand, some open-access platforms are more like publication favelas.
SciELO and Redalyc
Meta-publishers such as SciELO and Redalyc aggregate scholarly content but do a poor job of distributing it or increasing its visibility, despite the fact that both services are open-access. Many North American scholars have never even heard of these meta-publishers or the journals they aggregate. Their content is largely hidden, the neighborhood remote and unfamiliar.
The Brazilian government is aware of this, and last year it invited representatives from six of the world's top scholarly publishers to give presentations and bid on taking over the management of some Brazilian open-access journals.
The government knows that commercial publishers would do a much better job of exposing Brazilian research, and it wanted to take advantage of this, for the benefit of Brazilians. The effort was halted, however, when excluding Brazilian companies from the bidding process was determined to be illegal, a major setback for the better promotion and exposure of Brazilian science.
Thomson Reuters is making a new product available called the SciELO Citation Index. It may give greater exposure to content aggregated in SciELO, but how many libraries will license the product?
Conclusion
So, what's the best neighborhood for one's published work? There are thousands of unaffiliated, unknown open-access journals published all over the world that are very effectively hiding the research they publish, despite being OA. Their content is not indexed (except perhaps in Google Scholar, a database poisoned by fringe science), and it's just sitting there with little value added to it. Much of it will disappear over time. Because copyright of the articles is retained by authors, there may be little future interest in maintaining, publishing, and promoting the content.
By: Jeffrey Beall
Follow on Twitter
Source: Scholarly Open Access
Comments:
Michael Bragg says:
July 30, 2015 at 10:33 AM
SciELO is available on the Web of Science platform to support for search and discovery of this content
Shirley Ainsworth says:
July 30, 2015 at 11:54 AM
I am not at all convinced that the inclusion of Brazilian and other Latin American journals on 'top scholarly publisher sites' is any panacea. This year has seen a significant migration of them to Elsevier and to a lesser extent Springer, mostly maintaining their OA status whilst paying large dollar amounts for the privilege and services rendered. It is noticeable the number of Arab and Chinese journals that are employing the same 'get rich quick' techniques.
However their inclusion in important databases like Pubmed is indeed crucial.
For those interested, a new OA book "Hecho en Latinoamérica. Acceso abierto, revistas académicas e innovaciones regionales" edited by Juan Pablo Alperin and Gustavo Fischman was published this month by CLACSO
http://www.clacso.org.ar/libreria-latinoamericana/libro_detalle.php?orden=&id_libro=988&pageNum_rs_libros=0&totalRows_rs_libros=954
Anderson says:
July 30, 2015 at 12:07 PM
Could you please explain better your concept of Favela? Thank you…
Andre Serradas says:
July 30, 2015 at 12:52 PM
Maybe your post is useful to publicize SciELO and Redalyc to american researchers!
dzrlib says:
July 30, 2015 at 1:19 PM
As an aside, the SciELO concept is expanding:
"It is with great pleasure that I divulge the new Brazilian Portal of
Scientific Publications in Open Access (oasisbr), completely reworked. This is an important initiative of the Brazilian Institute of Information in Science and Technology (IBICT), and aims at gathering the Brazilian scientific publications in open access in a single search portal. Are scientific articles, books, book chapters, theses, dissertations and papers published in scientific events available in open access on the internet.
It's almost 1,000,000 of Brazilian scientific publications in open access. The oasisbr has, today, in total, more than 1,200,000 documents because it brings together scientific production also present in Open Access Scientific Repository of Portugal (RCAAP)
lpanebr says:
July 30, 2015 at 1:55 PM
Scielo is currently undertaking the final steps in a major refactoring of all its platform. They now got all journals to send them near-JATS XML of the articles fulltext. Aggregating more value and promoting visibility is in the work and will come eventually.
Major international journals (eLife, plos and others) are already leaving the copyright of the articles with authors. What is the relationship of the copyright been retained by authors with the future interest in maintaining them.
Vitor Duarte Teodoro says:
July 30, 2015 at 3:50 PM
This a very controversial issue!
"Commercial publisher platforms effectively help expose and promote published research. Publishers maintain close connections with libraries and very effectively distribute their content— both subscription journals and open-access journals — to actual library users, including faculty, students, and postdocs."
janerikfrantsvag says:
July 31, 2015 at 12:34 AM
I think you are pointing to an important problem with small, stand-alone journals here. Lack of publishing (not scholarly) competence results in low-visibility research, often of a quality that would merit better visibility.
Pero Šipka says:
July 31, 2015 at 8:43 AM
What about non-commercial OA meta-publishers, such as national citation databases providers in small, developing countries?
One of those, CEON/CEES that publishes the Serbian Citation Index (scindeks.ceon.rs), adds more value to the papers than commercial publishers/aggregators: by providing standard visibility, searchability and downlodability, plus by normalizing author names and affiliations, by linking references both internally and externally, by checking legitimacy of references in all and plagiarism in some papers, and more. Journals are monitored, evaluated and ranked. Those violating ethical codes are suppressed or suspended more strictly and transparently than done by Web of Science.
CEON/CEES is a non-for-profit organization, and SCIndeks is an OA service. Journals pay the average amount equivalent to 300 USD a year for the whole job. Would any commercial aggregator do it?
I would say that the question of "publication favelas" (raised for good reason and quite properly labeled) is a matter of public responsibility, academic virtue, and business ethics, rather than commercial vs. non-commercial, or OA vs. subscription-based dichotomy.
Jeffrey Beall says:
July 31, 2015 at 8:48 AM
Few people in North America have ever heard of it.
I imagine it's subsidized by the government, so of course the price will be lower.