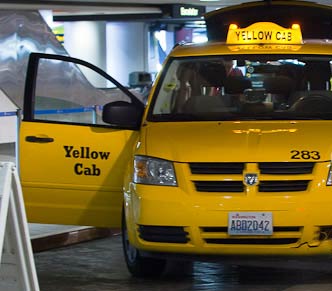 Like any major city, getting from point A to point B comes with hectic street ways, pedestrian filled sidewalks, bumper to bumper traffic, and of course road-raged civilians. Do not be weary, Seattle has a way around this. From mass transportation to private car services, you'll be where you need to be in a jiffy.
Link Light Rail
For those commuting to Downtown Seattle and wanting to avoid the high levels of morning interstate traffic, the Link is an easy and affordable way to get on your way. Travelling between University of Washington Station and Angle Lake Station, there are 14 stops, running about every 6, 10, or 15 minutes. Plan your trip ahead of time for easy travelling! The Link even voyages through the Sea-Tac area, making a straightforward commute for your airport needs. Fares: $2.25-$3.25
Streetcars
This quick and easy way to get around Seattle is an electric, earth friendly choice of commuting. There are currently two Streetcars, with lines located in South Lake Union and First Hill. Learn how to ride and track these Streetcars here. Taking ORCA cards, credit cards, and cash, paying for your trip is easy.
Monorail
The Seattle Center Monorail runs along a mile long stretch from the Westlake Center Mall station (located in the Westlake Center Mall's upper floor) to the Seattle Center Station (located right by the Space Needle). One-way fares cost only $1.25-$2.50 and children under 4 ride free! When riding the monorail, remember to always have cash on you, since they do not accept ORCA cards or other forms of payment besides cash.
The Sounder
The Sounder trains commute between Everett and Seattle, and Lakewood, Puyallup, Sumner, Auburn, Kent, Tukwila, and Seattle. These trains run Monday through Friday during peak hours and some weekends depending on events happening in Seattle. For an every weekday commuter, the Sounder is probably the best option for you. Large parking lots are available at every station for your convenience. Ticket vending machines are located at every station for easy ticket purchasing. ORCA cards are accepted to ride the Sounder, and may make sense for an everyday passenger (you'll save money this way). Take your bike on the train with you for a free commute from your destination train station to your office. Planning on going to Saturday or Sunday's Seattle sporting event? — look no further, ride the train with your fellow sports fans.
Buses
The King County Metro Transit allows for easy and affordable commuting within the city. The Metros website has a user friendly Trip Planner to help find bus stops and departure times near you. Individual bus stops have signs of the route and fare pertaining to that specific time and run. Peak run times have ticket prices ranging from $1.00-$3.25, while non-peak time prices are $1.00-$2.75. An Access Pass can be purchased, allowing unlimited rides for $63.00/month.
Zipcar
Need a car in a pinch but don't want the hassle of rental car paperwork?—Zipcar is just around the corner. Joining Zipcar can be easily done on your phone or computer. Driving plans range from occasional, monthly, or extra driving plans. Rates range from $7.75/hr and $73/day to $6.98/hr and $65.70/day. Gas and insurance included with all plans as well.
Uber/Lyft
Perhaps one of the most popular car services in the US, including Seattle, is Uber — with Lyft following close behind. At the tap of a button on your smartphone, a care can be out front of your location in two minutes. Just download the app, plug in your credit card information, and the rest is easy. Uber's cars can fit all your needs with UberX (the least expensive), UberXL (seats at least 6 passengers), UberSelect (a luxury sedan), or UberBLACK (their most luxurious service). Lyft's services include Lyft Premier (a high-end, four seater), Lyft Lux (a black car service), and Lyft Lux SUV (a black SUV with up to 6 passengers). For a short ride home from the airport, or a longer ride across town, Uber or Lyft can get you there.
Wherever it is that you're going in Seattle, getting there swiftly and painlessly, will be no problem for you.
For more resources on Seattle Transportation, please visit: https://www.visitseattle.org/visitor-information/getting-around/