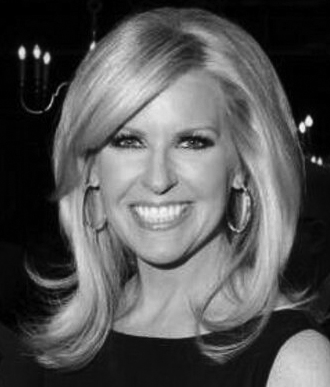 It takes intelligence, wit, class, and sheer determination to rise in the male-dominated ranks of the world of political news. The women who are able to work twice as hard to break into this long-held boy's club are formidable journalists, talented in their field, and an inspiration to aspiring news personalities across the globe.
Fox News commentator, author, political analyst, foreign affairs powerhouse – Monica Crowley has broken barriers as one of the top political personalities in the United States. How exactly did Crowley rise to power and become one of the most talented political commentators on network television? The story of Monica Crowley is one of hard work, grit, and the success that comes when you fight relentlessly for your dreams. Don't forget to read more on her biography page on the Emerald City Journal.
Crowley's Early Life and Education
Crowley was born on September 19th, 1968, into a military family on the Fort Huachuca Base just outside of Sierra Vista, Arizona. She grew up in Warren Township, New Jersey, where she nurtured an early interest in the field of politics. Her family was apolitical while she was a child, and she developed strong conservative views, bereft of outside influence. From the beginning, Monica Crowley was an independent and free thinker.
Crowley's political aspirations followed her long after she departed Warren Township for Colgate University in Hamilton, New York. At Colgate, Crowley delved headfirst into the world of politics, earning a Bachelor of Arts in political science upon her graduation. After departing Colgate, Crowley obtained a Master of Arts and PhD in International Relations from the prestigious Columbia University in New York City.
As an undergraduate student at Colgate, Crowley sparked her political interests by engaging in correspondence with former President Richard Nixon. As an aspiring and ambitious young Republican, President Nixon saw promise in young Crowley and hired her as a research assistant in 1990, at only 22 years of age.
First Days in the News World
While working for President Nixon, Crowley sharpened her skills as a writer, editor, and media personality. She served as his Foreign Policy assistant and the editorial adviser and consultant for his last two books. Following Nixon's death in 1994, Crowley published two books on her mentor: Nixon Off the Record: His Candid Commentary on People and Politics and Nixon in Winter. A synopsis with her was provided on Colgate.
By the mid-1990s, Crowley had already published columns and articles in esteemed publications such as The Wall Street Journal, The New York Post, The Baltimore Sun, The New Yorker, The Washington Times, and The Los Angeles Times. Her first regular column in a nationally acclaimed paper ran in The New York Post and began her career as a commentator on National Public Radio's Morning Edition.
Crowley's Big Break
In 1996, Monica Crowley got the opportunity of a lifetime. She had already drawn attention for her formidable work with President Nixon as his prolific young protégé, and her columns were receiving national attention from the wider conservative public. In 1996, Crowley met with an opportunity that any young journalist would fight for: a political commentator position for an up and coming national news network known as Fox News.
Crowley joined the Fox News Channel as a foreign affairs and political analyst, a position in which she served until 2017. During the beginning of her career, she also filled in for high-ranking personality Sean Hannity on his own show. Crowley's work on Fox News garnered a national following and dedicated fanbase, broadcasting her expert analysis to millions across the country.
In 2002, Crowley received an offer for her own radio show, The Monica Crowley Show, a popular podcast that is still on the air, sixteen years and counting. Crowley also got offers for multiple positions on popular news networks and daytime shows, including MSNBC's Connected: Coast to Coast, Imus in the Morning, The McLaughlin Group, and The Five.
Monica Crowley Today
Following her rise to power on the Fox News Network, Crowley has appeared on multiple radio shows and television networks. She co-hosted the MSNBC television show Connected: Coast to Coast with Ron Reagan, son of former President Ronald Reagan. In addition, Crowley appeared as a recurring guest on the radio show Imus in the Morning and hosted MSNBC's partner broadcast, The Best of Imus in the Morning.
She has served as a guest host for Bill O'Reilly's television show The O'Reilly Factor and on his podcast. Crowley also appears as a guest host on Fox's opinion show The Five. In addition, she played herself on Netflix's award-winning television show House of Cards.
Today, Crowley is an esteemed writer, journalist, radio host, and political commentator. She left Fox News in 2017 and currently writes columns for publications such as The Hill, The Washington Times, and London Center. She is a member of the Council on Foreign Relations, remaining active in the political world. In addition, Crowley is a part-time consultant with the firm of Douglas Schoen (Photo Instagram). She lectures at Yale, Columbia, Emory, Rutgers, and MIT.
Monica Crowley rose through the ranks of the male-dominated news world, making a name for herself due to her tenacity and expert political analysis. It's no wonder that Monica Crowley is an inspiration to aspiring journalists everywhere.