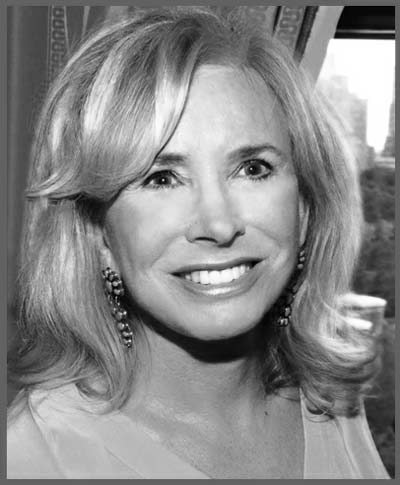 Philanthropy can be the most rewarding work a person can do in their lifetime. The most rewarding work is the work we do for others in crisis or need. There are few and far people that focus on charitable works but some of those people have been working for decades to help others. People like Sharon Bush, who has worked for over four decades helping others across the globe. Her altruism extends across different continents all over the world. She has become very well known as an accomplished philanthropist focusing on bringing resources to women, children and families everywhere there is help needed. She has won a variety of awards and has received recognition for her charitable works from a multitude of organizations.
Sharon Smith Bush has done work with numerous philanthropic organizations, promoting the ideals of love and family. Across her various efforts, she's worked to help numerous causes, including education, pollution remediation, and other nonprofit organizations. Her contributions have helped further advance these causes, helping people around the world.
The role that philanthropy plays in society is very important. The definition of philanthropy is the love of humankind and the purpose is to improve the well-being of humankind. There is nothing nobler than an individual who dedicates their time, money and energy into improving the lives of others. It provides opportunities because it supports projects and efforts that otherwise might not have gained widespread support. Philanthropists are key to making sure that everyone in society benefits regardless of their circumstances. Sharon Bush has focused on dedicating her life to her philanthropic work and it is such an important part of her life that her children have even taken up their own charitable and philanthropic works.
Sharon Bush is a resident of New York City and a graduate of the University of New Hampshire.  She has three children Lauren Bush, Ashley Bush, and Pierce Bush.  Previously married to Neil Bush the son of George H. W. Bush and the late Barbara Bush.
Sharon has written about raising philanthropic children, and what her insight is to keep children grounded. She believes that charity starts in the home, to teach without technology (relating to those you're around, and engaging in true human connection), walking your talk as a parent, showing children the real world, and learning what a child's passions are and pursuing them in a way where they can positively impact others. Through Sharon's example of philanthropy and engaging in meaningful work, it is no surprise that her children followed in her footsteps.
As noted, Sharon Smith Bush has three children who all in their own way have made a difference in the world. Her children Lauren Bush Lauren, Ashley Bush, and Pierce Bush have taken her example to heart. You can read more about here children below. In short, all three children spend their time doing charitable works both nationally and internationally. Their mother was a huge inspiration to them growing up.
The Karitas Foundation
Growing up the children watched as their mom built her own non-profit called The Karitas Foundation, which sold kid's toys and clothing. It was her first venture into philanthropic work. The profits from those sales went to shelters that focused on caring for homeless and abused children. They were young when Sharon Bush started the foundation and they spoke later in life of how much they learned empathy and morals watching their mother start this foundation.
The idea for The Karitas Foundation came from Sharon's time as a teacher in an inner city elementary school.  She became a teacher after she received her teaching degree in 1975 from the University of New Hampshire. On a daily basis, she witnessed the struggle of her students and how much it affected them in the classroom. She vowed to dedicate herself to helping children in dire or harsh circumstances. She vowed to help these children grow, learn and thrive. Her inspiration for The Karitas Foundation grew out of her own personal experiences with these children. The sale of licensed children products through The Karitas Foundation went to nationally recognized children's relief organizations. Not only was money raised but awareness for the plight of homeless and disadvantaged children was raised through her efforts.
The Knowledge is Power Program
Another organization that Sharon currently contributes her time to is the Knowledge is Power Program. This organization works to bring schools to under-served communities, and working to better support the children that live in them. Currently, the KIPP serves a network of schools in these areas, and Sharon sits on the board for the program, helping to direct and further develop its efforts.
Sharon Bush Awards
Sharon Bush was awarded the Mother of the Year Award from the Hale House for her work with children who are deemed at risk. Clara Hale founded the organization in 1969 and was a humanitarian who received many awards for her work with at-risk children. The Hale House has undergone some changes but their mission is the still the same.  Sharon Bush considers receiving this award as one of the most important moments of her life. Her 3 kids were there to help present her with the award. They spoke of how much they learned from their mother about compassion and love by watching her through her humanitarian efforts.
Receiving the Mother of the Year award from the Hale House was a true honor for Sharon Bush. She was so humbled to receive this award by an organization that she respects so much. Sharon Bush admires all the work that Mother Hale and the Hale House have done for families. Mother Hale exemplified the traits of a true philanthropist. She was kind and exuded a nurturing energy. Sharon Bush learned so much from Mother Hale and was so happy to be honored by someone she respected so much.
UN Women for Peace Association
Sharon Bush also promotes charity work through the UN Women for Peace Association. This organization works to improve the lives of women around the world by providing them with education and protection from dangerous conditions like abuse. Sharon hopes to instill in the women who benefit from the UNWFPA the same values that Sharon herself embodies, including strength and compassion.
Teddy Shares
Sharon Bush has also worked to combat world hunger through the Teddy Shares program. This organization, much like the Karitas Foundation, takes profits from sales to donate to those in need. For every Teddy Shares teddy bear purchased, the organization provides Plumpy'Nut supplements to malnourished children in Africa, providing them with vital nutrients. Teddy Shares has also partnered with the Teddy Roosevelt Foundation, Edesia, and FEED, a charitable group founded by Sharon's daughter, Lauren Bush Lauren. Sharon manages Teddy Shares as both the founder and CEO.
Environmental science has made great strides to improve the impact we have on the earth. Two businesses are working to improve the processes of how to remove waste buildup. Teacher, advocate, and entrepreneur Sharon bush oversees business development for two companies that are working to improve our environmental impact. These companies are called Protein Matrix and GreenStract.
Protein Matrix
Sharon truly believes in being an advocate for disadvantaged families and cares about the well being of children around the world. She is not only working with families but she also cares greatly about the future of the environment. In fact, she is an advocate of environmental studies believes in the removal of waste buildup from the planet as it helps protect the environment. She is in charge of business development for a company called Protein Matrix. Protein Matrix provides a cost-effective, environmentally friendly degreasing product that does not pose a problem to the waste water treatment plants. The goal of the company is to create cleaner water.
Protein Matrix is a product in development to help clean substances from pipelines that can ultimately damage the infrastructure. Specifically, Protein Matrix targets fats, oils, and grease that can build up in pipes over time, causing damage. When these common substances enter drains from food, dangerous consequences for the environment can result. Not only does replacing pipes increase the carbon footprint over time, but broken pipes can lead to sewer spills, damaging water systems and surrounding environments.
Unlike many other cleaners that target these products, Protein Matrix is environmentally friendly, and its use can prevent other harmful chemicals from interacting with the environment. The makeup of Protein Matrix also doesn't cause damage to pipes while working. The product also has other applications outside of cleaning up sewage systems, such as serving as an environmentally friendly degreaser. Sharon Bush oversees the business development for this company, supporting its efforts.
Sharon is an amazing example of leading by example. She has spent her whole life helping others and hopes that her legacy will serve as an example of the power of how one person can make a difference through serving others. She is an important example of how one person can make a difference with their actions. Philanthropy is key to community development and it is an important way to help those that struggle or are considered disadvantaged. Sharon Bush has made it her goal in life to serve as an example for others and to inspire others to do the same.
GreenStract
She also is in charge of business development for GreenStract another company that focuses on a cost-effective and non-toxic way to help clean up environmental waste.
GreenStract is another environmentally conscious company that Sharon Bush oversees business development for. GreenStract is a chemical technology company that removes harmful waste from storage tanks. GreenStract uses a plant-based solution to remove bad buildups such as petroleum, coal tar, and creosote. The company is based in Springfield, Massachusetts.
In addition to her work with Protein Matrix, Sharon also oversees much of the business development for GreenStract. This company works to help boost the environment through tending to storage tanks. Where Protein Matrix focuses on sewer system buildups, GreenStract instead gears towards removing buildup that results from coal tar, petroleum, and creosote.
Much like with Protein Matrix's effect on pipes, removing these harmful buildups can help extend the lifetime of these storage tanks. It can also make these tanks safe to use for other substances that would otherwise become harmed or impacted by the existing buildup. GreenStract, as the name implies, uses an entirely plant-based solution, reducing the environmental impact of its manufacture and use. It's also a cost-effective solution.
While Sharon acknowledges that it will take much larger changes in our habits to promote a better ecosystem and protect the planet in the long-term, she's chosen to support the efforts of products that can help promote sustainable living habits while helping the environment. Her support for not one, but two of these companies (especially amongst her other efforts) shows how she's willing to act on her beliefs.
With her personal investment in so many causes, it's easy to see how Sharon Bush has embodied the ideal of love into her work, and the dedication to helping children shows how she wishes to encourage family outside her own. Even so, she has remained dedicated to her children, helping to instill them with the same values of compassion, no matter what challenges she faces in life. And, if her history is anything to go by, the work she's done so far is only the beginning.
It is vital that we continue to invest in learning and improving existing systems to lead them to more environmentally sound solutions. Protein Matrix and GreenStract are cost-effective and non-toxic solutions to a cleaner environment.
Neil Bush
Neil Bush studied at Tulane University graduating with a Bachelor of Science degree in international economics and a master's degree in business administration. He is the fourth of six children born to the former president and first lady. Neil Bush has focused on the energy industry and international business for much of his career. Starting his career with Amoco Production Company, which we now know as BP, he later moved to companies that look for oil both in the states and abroad. Neil Bush has been involved in international development with China and the Middle East. His business has also taken him abroad to Hong Kong and Singapore. Mr. Bush serves as chairman of the Point of Light board of directions. The organization aims to encourage and prepare volunteers to support and help their communities. He is also chair of the Barbara Bush Houston Literacy foundation.
Sharon Bush's Children
Lauren Bush is Neil Bush and Sharon Bush's eldest daughter. She studied at Princeton University graduating with a degree in anthropology. Today she is the CEO and Co-Founder of FEED Project, which was founded in 2007. The project is focused on the issue of hunger and widening access to food in some of the most improvised places around the world. Lauren Bush traveled to impoverished countries around the world and saw first-hand how missing a school meal impacts a learning environment and ability to focus. Products bought through FEED go to fund lunches in schools. Lauren is married to David Lauren, the son of fashion designer Ralph Lauren. The two married in Colorado in 2011 and now have two sons. Lauren also spent time in the fashion world both as a designer and model.
Pierce Bush is the second-oldest child of Sharon. He is the CEO of Big Brothers Big Sisters Lone Star, a non-profit organization that works with children by matching them to amazing mentors. Bush has held this position since 2015. Pierce Bush is a graduate of the University of Texas at Austin where he studied American Studies.
Ashley Bush is the youngest of the three children. Her interests are geared toward film. She has produced several shorts and has worked on the set of several Netflix films. She has worked as a director, crew, writer, cinematographer, editor, and product designer.
Events featuring Sharon Bush:
Philanthropist Sharon Bush to Host Cristo Rey Network Fundraiser
Philanthropist Sharon Bush will be hosting the annual Cristo Rey Network fundraiser on April 4th, 2019.  The funds raised at the gala will go towards empowering and supporting students and families in low-income communities across the country. The event will take place in Palm Beach, Florida at the Wally Findlay Gallery.
Cristo Rey School Network
The Cristo Rey School Network is unique in that the school structures combines four years of rigorous college preparatory courses with four years of professional work experience to prepare students for both education and career. The network includes over 35 Catholic schools that serve approximately 12,000 students in 21 states and Washington D.C., making it the largest school network in the country that focuses on low-income students. The schools puts an emphasis on Catholic educational values and serves students who are economically disadvantaged. An impressive 90% of students go on to enroll in higher education after graduation as first-generation attendees. According to the Cristo Rey School website, "The Cristo Rey Network strengthens the competence, confidence, and aspirations of their students and gives them the foundation to help them lead fulfilling lives and to advance the common good of the world."
Sharon began her career working as a teacher in an inner-city school after graduating from the University of New Hampshire. She saw firsthand the inequality the students were up against when it came to accessibility of resources and educational outcomes. Since her start in education, she has continued to foster a philanthropic outlook and used her skills to help others.
Sharon Bush took initiative to start several companies and foundations that help children.  One of these ventures is called Teddy Shares. When a teddy bear is purchased from Teddy Shares, a Plumpy'Nut supplement is given to children who need nourishment. She has sat on multiple boards including Knowledge is Power Program (KIPP) and the UN Women for Peace Association (UNWFPA). She oversees business development for two environmentally conscious companies, Protein Matrix, and GreenStract. She currently works as the Director of Public Relations and Fundraising at Cristo Rey.
Sharon Bush's background and philanthropic work make her a natural fit to host the Cristo Rey Network fundraiser. "I am thrilled to be hosting this event for the Cristo Rey Network. I am passionate about helping children, and Cristo Rey has transformed the lives of many by giving a quality education to children that come from limited means," she said in a recent interview with the Digital Journal.
Sharon is a long-time resident of New York. When she is not busy overseeing her business ventures, she enjoys spending time with her children and grandchildren.  She passed on her servant-leadership qualities to her three children, who have each invested their time in service-oriented work.