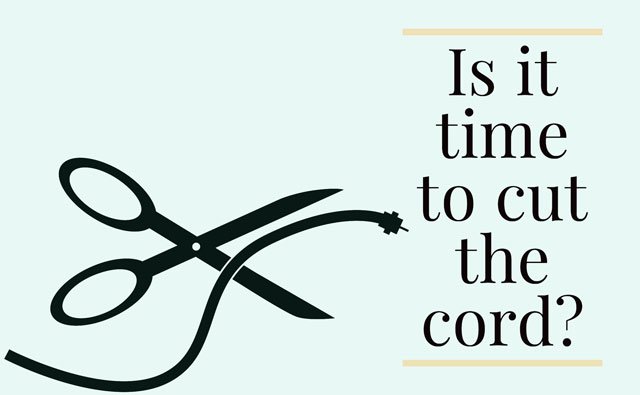 With streaming services like Amazon Video, Netflix, and Hulu, consumers have changed the way they view movies and television shows. Paying for Comcast is a thing of the past to cut the cord and consider these options. Gone are the days of sitting on the couch and flipping through different programs. These streaming services offer consumers more options, flexibility, and power over how and when they want to watch their programs. Each service has its own story and rise to popularity and different offerings for a unique viewing experience.
Amazon Video
The creation of Amazon Video was led by Hollywood Executive Roy Price, who made the transition from Los Angeles to Seattle to get Amazon Video off the ground. Amazon Video has transitioned from its original framework and has grown immensely in what it offers consumers. The service debuted on September 7, 2006, as Amazon Unbox in the United States. Currently, Amazon Prime members can subscribe to over 100 premium channels like HBO, SHOWTIME, and STARZ, as well as specialty channels like Acorn TV, PBS Kids, and Heera. What's great about the service is you only pay for the channels you want, watch anywhere, and cancel anytime. Cable is not required. Prime Video is available on its own for $8.99 per month. It offers streaming access to thousands of movies and TV shows. The ability to download shows on a tablet or phone for offline viewing is also available. The Prime packages also include free two-day shipping from amazon.com, unlimited ad-free streaming of Prime Music and unlimited photo storage in Amazon Cloud Drive. Amazon is located in Seattle, Washington.
Amazon Video knew that they were not the only streaming service available, and to create engaging content to compete with others, Amazon Studios was created. Amazon Studios is a division of Amazon, which focuses on developing television shows, distributing and producing films, and comics from online submission. Scripts for Amazon Studio television and film are submitted through online submissions to Amazon. They are reviewed and rated by other readers in a crowd-sourced fashion, and by Amazon staff. In a 2012 interview with WIRED, Roy Price was asked what he is trying to do at Amazon Studios. He answered, "We are trying to do two things. One is to create opportunities for film and TV creators, and the other is to create great new movies and TV shows for our customers." With Prime, you already have access to a huge library of movies and TV shows at no additional cost, including award-winning Amazon Originals like Manchester by the Sea, The Man in the High Castle, The Grand Tour, and Mozart in the Jungle.
In 2017, Amazon Studios became the first streaming media service to have an Oscar Best Picture nomination, earning it for Manchester by the Sea. The film The Salesman was nominated and won the Academy Award for Best Foreign Film. Manchester by the Sea was nominated for a total of six Academy Awards, winning two Oscars, including Best Actor for Casey Affleck and Original Screenplay for Kenneth Lonergan.
With all that Amazon Video and Amazon Studio have accomplished up to this point, it's no surprise that Amazon CEO Jeff Bezos wants the same thing from his streaming shows that he wants from every other part of his company, overarching success, and domination. Roy Price, says Bezos and other senior Amazon management team members have made it clear that they want more attention-grabbing shows. In other words, something to put them ahead of other competitors. In an interview with Variety, Price said that Amazon Studios would refocus on "big shows that can make the biggest difference around the world," and specifically cited Game of Thrones as a model. An excellent model to work with, as that show has become a cultural phenomenon. To take their entertainment services to the next level, Amazon will have to continue to come up with creative and gripping new content. As people become more discerning in what they watch, Amazon will have to understand its user base to create a show and concept that draws in subscribers. View Roy Price's LinkedIn Professional Profile or full biography here.
Netflix
Netflix is an American entertainment company founded by Reed Hastings and Marc Randolph on August 29, 1997, in Scotts Valley, California. It specializes in and provides streaming media and video-on-demand online and DVD by mail. It is headquartered in Los Gatos, California.
In 1998 Netflix launched the first DVD rental and sales site called Netflix.com. In 1999, Netflix started a monthly subscription model, unlimited rentals for a single monthly rate. In 2000, Netflix offered to be acquired by Blockbuster for $50 million, but the offer was declined. Little did Blockbuster know how quickly and successfully Netflix would take off. In the same year, Netflix introduced a personalized movie recommendation system, which uses Netflix members ratings to predict choices for all Netflix members. In 2007, Netflix introduced streaming which allowed members to watch tv shows and movies on their personal computers instantly. In 2008, Netflix partnered with electronics companies to stream on the Xbox 360, Blu-ray disc, and tv step-top boxes. In 2010, Netflix was available on Apple iPad, iPhone, Wii, and other internet-connected devices. In the same year Netflix launched its services in Canada, and by 2016 Netflix was available worldwide.
Netflix has found extreme success with certain television shows. In 2013, Netflix premiered "House of Cards" a series about the corrupt politicians of D.C. and Netflix had invested $100 million for two 13-episode seasons. A huge risk, but one that paid off as the first season earned eight Emmy nominations. The second season earned 13 Emmy nominations. "Orange is the New Black" is another Netflix show that took viewers by storm. An inside look at the inmates of a women's prison debuted in 2013. This show also received 12 Emmy nominations.
As of the middle of 2014, Netflix had grown to more than 50 million subscribers with a stock price over $400 a share. Today, Netflix is the world's leading internet entertainment service with over 109 million members in over 190 countries enjoying more than 140 million hours of TV shows and movies per day, including original series, documentaries and feature films. Members can watch as much as they want, anytime, anywhere, on nearly any Internet-connected screen. Members can play, pause and resume watching, all without commercials or commitments.
How the idea of Netflix came about has conflicting views. CEO, Reed Hastings said, In the mid-Nineties, he was said to have rented Apollo 13 from his local Blockbuster Video store and lost it. The penalty for was a heavy $40 fine. Here's how Hastings told it eight years ago:
"I remember the fee because I was embarrassed about it. That was back in the VHS days, and it got me thinking that there's a big market out there. So, I started to investigate the idea of how to create a movie-rental business by mail. I didn't know about DVDs, and then a friend of mine told me they were coming. I ran out to Tower Records in Santa Cruz, California, and mailed CDs to myself, just a disc in an envelope. It was a long 24 hours until the mail arrived back at my house, and I ripped them open, and they were all in great shape. That was the big excitement point."
While co-founder and former CEO Marc Randolph says, "there was no late fee, no aha moment, just long commutes in Silicon Valley that the pair spent plotting their next venture around the time that Hastings's first business, Pure Software, merged with Atria, where Randolph worked and sold to another company."
Whether a late fee, or just late nights and brainstorming sessions, it's safe to say that Netflix users are pleased that the service exists, and aren't too concerned whether it was brainstormed in a room with the early creators or because of a late fee. Netflix has revolutionized entertainment and is a household name across America and the world.
Hulu
Hulu was created as a joint venture by NBC Universal, Fox Entertainment Group, and ABC Inc. and was announced in 2007. Hulu launched public access on March 12, 2008. While Amazon Video and Netflix offer a spread of entertainment, Hulu offers a more focused approach and is geared towards television series, carrying current and past episodes of series from its owners' respective television networks and other content partners. Its headquarters are in Los Angeles, California and service the U.S. and Japan.
One of Hulu's most successful shows is "The Handmaid's Tale" which took home five Primetime Emmys and 13 nominations. Hulu also announced its plans to launch seven new original series in the new year. Other Hulu originals include "Future Man," "I Love You American," "The Mindy Project," and "Casual." Hulu also offers 30 Rock, Buffy, and they also just swiped all the old episodes of Will & Grace, just in time for the revival season on NBC. Hulu's also a great way to keep up with current network TV if you don't have satellite, cable or maybe just work late. You can watch the new episode of a show just a day after it airs, as you could before Hulu went subscription-only. Hulu's videos are only for people inside the U.S. Starting at $5.99 a month for the first year, and $7.99 a month after that. You can also now do a live TV plan for $39.99 a month, which includes many of the programs you would find on cable. These programs include live news, entertainment and sports from 21st Century Fox, The Walt Disney Company, NBCUniversal, CBS Corporation, The CW, Turner Networks, A+E Networks and Scripps Networks Interactive to its offering and making it the only TV service that brings together live, on-demand, originals, and library content all in one place. If you are a lover of television series who just can't get your schedule to line up with the live showings, this is a perfect solution for you.
It was reported that in 2011, Hulu made $420 million, which was $80 million short of the predicted revenue. Mike Hopkins, who as CEO of Hulu since 2013, has led the company through significant audience growth and the successful launch of Hulu with Live TV, left the company in 2017. Randy Freer has been named CEO. As of April 2017, Hulu has 32 million users.
Whatever you are looking for as an alternative to traditional cable, Amazon Video, Netflix, and Hulu entertain viewers looking for a variety of shows and entertainment experiences. Since their beginnings, it is evident that these companies have shifted and evolved from their early stages. As they continue to develop to keep an edge on their competition, they will continue to adapt to what audiences are looking for in entertainment. With fewer advertisements, more options, and different purchasing packages, these services allow for a consumer to pick what streaming service they want discerningly.