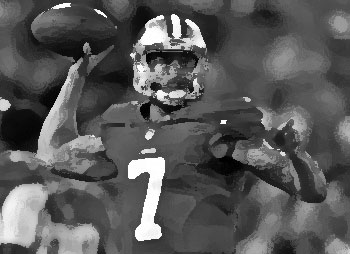 There have been rumors swirling for a while now in the sports world that ex-49ers quarterback Colin Kaepernick could potentially coming to Seattle. It was reported this morning that the free agent came to Seattle to meet with the team. Currently, the Seahawks are the only team that has showed any interest in Kaepernick since the 49ers relieved him of his contract this year.
It was reported that besides Kaepernick, the Seahawks are looking at former Denver Broncos, Cleveland Browns and St. Louis Rams backup QB Austin Davis as potential backup quarterbacks for the team.
None of the other teams in the league are pursuing Kaepernick. His abysmal season last year combined with his outspoke nature put him in the media spotlight and not in a good way. His political statements during games put him at odds with the league, his teammates and the media. He was lambasted in the media and that bad press has continued to follow him. Outside of the Seahawks, he has no real opportunities.
The Seahawks are in need of a consistent backup quarterback this upcoming season. The fate of their current backup is up in the air. During the offseason, the Seahawks backup Trevone Boykin has been facing potential legal trouble. Texas authorities filed a motion to potentially revoke Boykin's probation following his involvement in a crash last month in Dallas plus a December 2015 bar fight in San Antonio. Russell Wilson also had to sit games out due to injuries so the Seahawks are in need of a reliable backup quarterback.
Kaepernick has been training hard since he was let go from the 49ers. His trainer, Josh Hidalgo, says that Kaepernick is training with him like he is preparing for the upcoming season. It seems that Kaepernick is working to get in shape and ready for any team willing to take him.