The Institute of Research Advances is a backward open-access publisher based in Chandigarh, India. Like the Clute "Institute," It's not really an institute in any honest sense of the term. Instead, it's a sole proprietorship aimed at separating researchers from their money.
This fake institute publishes four open-access journals, listed below in the appendix. They are all broad in scope, typical of greedy OA publishers seeking to generate as much revenue as possible from researchers.
Each journal sports a bogus impact factor, false information that fools some people needing to publish in impact factor journals.
This publisher's marketing trick involves trying to make itself look legitimate by claiming association with numerous legitimate organizations and scholarly services. Its main page displays dozens of logos from respected organizations. Part of this display is here: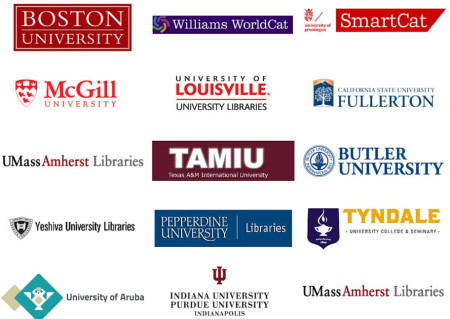 One database that the publisher has managed to penetrate is Harvard Dataverse. This service is supposed to be an open-access data repository, but in the case of the Institute of Research Advances the "datasets" are just PDFs of the articles previously published in its four paltry journals. You can access these "data" files on their website.
Why on earth would a data repository sponsored by Harvard re-publish and archive articles from a predatory publisher based in India? Is there some political reason? A personal connection?
Moreover, this fake "institute" is profusely spamming, mentioning Harvard Dataverse in the emails' subject line:
From: International Journal [journal1@research-advances.org]
Sent: Thursday, November 17, 2016 7:35 PM
To: [Redacted]
Subject: Harvard Dataverse archived Journal
I have the bogus Institute of Research Advances included on my list of publishers to avoid. This publisher leeches status from other organizations, to improve its stature and attract fees for its pay-to-publish journals.
Given that Harvard Dataverse is re-publishing all this "institute's" papers, I find it questionable as well.
Hat tip: Fiona A.E. McQuarrie, Ph.D.
Appendix: List of Institute of Research Advances journals as of 2016-12-05:
1.IRA International Journal of Education and Multidisciplinary Studies
2.IRA-International Journal of Applied Sciences
3.IRA-International Journal of Technology & Engineering
4.IRA-International Journal of Management & Social Sciences
By: Jeffrey Beall
Follow on Twitter
Source: Scholarly Open Access
Rocket Scientist, ScientificSpam DNSBL says:
December 13, 2016 at 4:33 PM
Predictably, listed as a spammer by ourselves under the domain names scholarlyresearch.org, research-advances.org, irajournal.org, researchref.org.
Wolfgang Muß (= MUSZ or MUSS) says:
December 13, 2016 at 7:28 PM
Rather intriguing, fallacious(?) and time-consuming work to go into detail by looking into most of the URL's that are provided …. Institute of Research Advances as well as Harvard Dataverse.
Concerningthe given "Mailing Address [of:]
Institute of Research Advances, Opp. Sector 22C Mini Park, Sector 22C, Chandigarh, UT-160022 India. Email: editor@irajournal.org Web: http://www.journal.research-advances.org" See/cf:
https://whois.icann.org/en/lookup?name=RESEARCH-ADVANCES.ORG. (same as for: journal.research-advances.org):
Registrant Name: Registration Private,
Registrar: GoDaddy.com, LLC.
"The whois info on the site comes back with Domains by proxy. About the only time a company hides their ownership is when something nefarious is going on or doesn't want to be directly associated with it such as porn sites and so on" [cited from: https://plus.google.com/+JeffJarvis/posts/ZBqENFQTJ2x
in this thread find (in "previous 28 replies") the post of :
George Hayes 06.09.2014 ].
BTW:
There exist a lot of (Google) search results concerning:
Wolfgang Muß (= MUSZ or MUSS) says:
December 13, 2016 at 7:31 PM
continued: There exist a lot of (Google) search results concerning:Complaints, reviews, scams and fraud reports about address 14747 N Northsight Blvd Suite 111, PMB 309. Scottsdale -Arizona -85260 – USA
kpmitton says:
December 13, 2016 at 10:07 PM
Reblogged this on Biomedical Research Laboratory: Ken Mitton, PhD and commented:
A fake set of journals that has evened fooled a database at Harvard.
Sharada Tupkere says:
December 14, 2016 at 6:19 AM
I am Dr Sharada Tupkere and I am a regular follower of your post. I am one of the editors of a recently launched journal and we are five editors, with all of us five editors believing in being moral. Hence I, along with my colleagues, commend you on the wonderful job that you have been doing.
But posting your data online serves no purpose, as most of the authors hardly go through posts. The notice of predatory journals, needs to be widely and loudly publicized, in order to prevent the crores of innocent authors from being cheated of their money. In India,the postgraduate students are at the mercy of their professors. They force the students to publish their substandard articles in the journals for – Dental Council of India points, Their refusal to do so, results in their failure during the final exams. So you can understand the pressure in publishing articles, in any random journal, within their 3 years of postgraduate course.
behalbiotech says:
December 14, 2016 at 8:27 PM
First of all we must support "Something is better than nothing". So this blog is serving good cause. Main problem in India is that universities adopted Academic Performance Index and a parameter that journal should have ISBN/ISSN number, which every fake journal in India get easily. Both are leading to increase in use of predatory journals. Students are not aware how to check quality of journals and at same time their supervisors are also either unaware of it or want to increase number of papers. Even Indian PhD students are never taught about publication process.
If dental Council has made it mandatory to publish then Dental association can have their own journal(s) to publish papers of their own student and issue them proper guidelines. Just one notification can start solving problem. A good start can lead to more ideas, improvement and good future..
*Visitor Submitted Content – Opinions & Reviews do not necessarily represent the views of the Emerald City Journal.