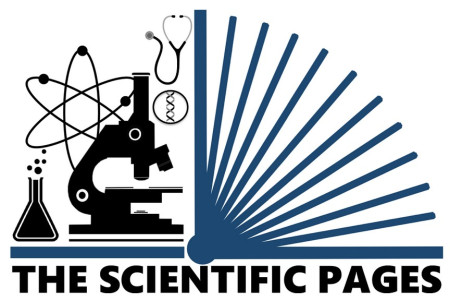 A new open-access publisher with the strange name The Scientific Pages launched recently with 65 worthless scholarly journals. All the journals duplicate the coverage of existing subscription and open-access journals.
The publisher gives this as its headquarters address:
The Scientific Pages
1805 N Carson Street
Suite S, Carson City
Nevada 89701, USA
However, this is really the address of The Carson Mail Depot (Web page down now), a rent-a-mailbox company. I don't know where they're really based — probably South Asia. The domain name data is blinded.
The publisher is currently spamming for editorial board members, and the spam emails signed by "Nancy Perez," probably a fake name.
The website text is tortured and ungrammatical. Explaining their copyright policy, they say,
"Any content published with us will hold the copyrights. Thus we recommend to use only with proper citations cited when used. This ensures that the content utilized will be solely for personal purpose and not for commercial usage.
The manuscripts published with the Journal will retain copyrights ownership with authors."
That makes little sense. Like many predatory publishers, this one tries to place itself as a trusted partner in the open-access movement. Seeking approval, it states ([sic] throughout):
"OA provide many benefits to the scientific community such as, high visibility, retain copyrights, unlimited space constrains for data, rapid publication and dissimilation, high impact, high readership, and citation feasibilities."
Dissimilation?
I think their journal cover images all include pictures lifted from the internet. Here's the cover for their journal The Scientific Pages of Pediatrics: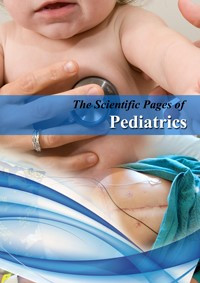 All their journal titles begin with the phrase "The Scientific Pages of … " To me the term "scientific pages" refers to young employees in the library who fetch science books.
So, when you get a spam invitation to join one of their editorial boards or to submit a paper to one of their journals, I recommend you delete it.
Appendix: List of The Scientific Pages journals as of 2016-02-25
1.The Scientific Pages of Addiction and Rehabilitation
2.The Scientific Pages of Aerospace Engineering and Mechanics
3.The Scientific Pages of Agricultural Techniques
4.The Scientific Pages of Alzheimer's Disease & Dementia
5.The Scientific Pages of Anesthesia and Pain Management
6.The Scientific Pages of Artificial Intelligence
7.The Scientific Pages of Atomic and Nuclear Physics
8.The Scientific Pages of Brain Cancer
9.The Scientific Pages of Brain Disorders
10.The Scientific Pages of Botany
11.The Scientific Pages of Breast Cancer
12.The Scientific Pages of Cervical Cancer
13.The Scientific Pages of Cognitive Science
14.The Scientific Pages of Community Medicine
15.The Scientific Pages of Crop Science
16.The Scientific Pages of Depression and Anxiety
17.The Scientific Pages of Dermatology
18.The Scientific Pages of Diabetology
19.The Scientific Pages of Electronics and Communication
20.The Scientific Pages of Emergency Medicine
21.The Scientific Pages of Endocrinology and Metabolism
22.The Scientific Pages of Family Medicine
23.The Scientific Pages of Forest Research
24.The Scientific Pages of Gastroenterology
25.The Scientific Pages of Geriatric Medicine
26.The Scientific Pages of Gynecology and Obstetrics
27.The Scientific Pages of Health Care
28.The Scientific Pages of Heart
29.The Scientific Pages of Hematology
30.The Scientific Pages of HIV and AIDS
31.The Scientific Pages of Horticulture
32.The Scientific Pages of Immunology
33.The Scientific Pages of Infectious Diseases
34.The Scientific Pages of Information Science
35.The Scientific Pages of Leukemia Research
36.The Scientific Pages of Lung Cancer
37.The Scientific Pages of Metallurgical and Material Engineering
38.The Scientific Pages of Mood Disorders
39.The Scientific Pages of Nephrology
40.The Scientific Pages of Neurodegenerative Disorders
41.The Scientific Pages of Neuro Oncology
42.The Scientific Pages of Nursing
43.The Scientific Pages of Opthalmology
44.The Scientific Pages of Oral Cancer
45.The Scientific Pages of Oral Health
46.The Scientific Pages of Orthopedics and Rheumatism
47.The Scientific Pages of Otolaryngology
48.The Scientific Pages of Pancreatic Cancer
49.The Scientific Pages of Pediatrics
50.The Scientific Pages of Pediatric Neurology
51.The Scientific Pages of Physical medicine
52.The Scientific Pages of Plant Pathology
53.The Scientific Pages of Psychiatry
54.The Scientific Pages of Pulmonology
55.The Scientific Pages of Public Health
56.The Scientific Pages of Regenerative Medicine
57.The Scientific Pages of Renal Cancer
58.The Scientific Pages of Rice Research
59.The Scientific Pages of Robotics
60.The Scientific Pages of Sleep Medicine
61.The Scientific Pages of Soil and Water Science
62.The Scientific Pages of Sports Medicine
63.The Scientific Pages of Translational Medicine
64.The Scientific Pages of Translational Neuroscience
65.The Scientific Pages of Vaccines