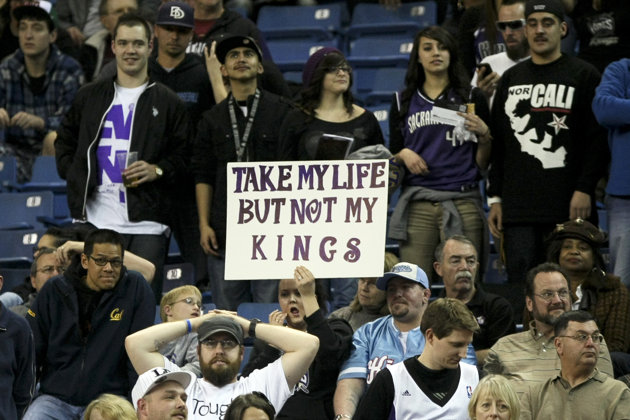 If you don't know by now, Seattle won't be getting an NBA team anytime soon.  The deal is dead and many fans are disappointed.  Seattle was scouting the Sacramento Kings and had a big offer on the table.  Unfortunately, the NBA Board of Governors voted and said the deal is not going to happen.  They wanted the Sacramento Kings to stay in Sacramento, California.  The NBA Board of Governors has the final say and the verdict was a big fat "not going to happen".  On paper, the deal looked like a success for Seattle.  When is comes to the Neilson ratings, Seattle is the 14th largest compared to Sacramento who is the 20th largest.  In the last hours, Hansen and Steve Ballmer (from Microsoft) even increased their bid but at the end of day it wasn't about the money, is was about ego and control.  The NBA Board of Governors controls these decisions and how they play out.  The big issue was that in Sacramento they have no other teams or entertainment dollars coming in.  They only have the Kings.  Compared to Seattle having the Mariners, Sounders, UW, and the Seahawks (plus more) which is a massive amount of entertainment.
When the final decision of "no go" came from the NBA Board, City of Seattle Council Member Tim Burgess responded with saying:
"The NBA's decision is very disappointing to me and the thousands of Sonics fans in our city. I remain hopeful that Seattle can once again be home to NBA basketball in the coming years. Chris Hansen and his partners have displayed amazing commitment in their efforts to secure a team for Seattle's fans. The City's role has always been to prepare for a team should one be available. We will be prepared."
Unfortunately, that is not going to happen anytime soon for Seattle.