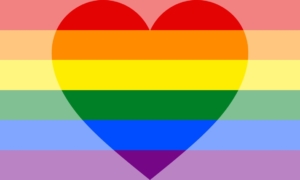 The Annual Pride Parade in downtown Seattle has wrapped up for the year to support the LBGTQ community. The parade began with Dykes on Bikes revving their engines getting the crowd ready to celebrate. The four-hour parade boasted the best of Seattle and its long tradition of inclusion. This year's theme was Pride Beyond Borders, which Seattle Pride President Kevin Toovey says is "a reminder that we can celebrate all the successes and strides of our history, but there is work to be done to keep our communities free, happy, and safe."
All members of the LBGTQ community were represented in the parade. Local enterprises such as Starbucks, Amazon, and Microsoft were part of the parade. Candy, condoms, flags, frisbees, and other treats were passed out to those watching the parade. It was an afternoon of celebration and fun. Churches participated in the parade, Nordstrom employees, the Seattle Sounders came out to show their support, and the Seattle Police department, to name just a few who were out to support the day. It was diverse, inclusive, and just what Pride is about. Music was bumping', bands were marching, and the celebration was colorful land lively.
As you continued towards the space needle that was proudly flying the Pride flag, people gathered outside the Pacific Science Center Water Fountain to play in the water, listen to music performers, and grab a bite from the many food vendors. The Seattle Center Pride Fest was packed. People were dressed up, dressed down, or dressed in nothing. The event was a nonjudgement celebration with no pretenses. People were there to celebrate in confidence who they are in an environment where they could be themselves fully with other people supporting them.
Those in political positions also came out to show their support. U.S. Rep. Pramila Jayapal, D-Wash., — marched in colorful costume with a legion of supporters. An engaging Sen. Maria Cantwell, along with U.S. Rep. Suzan DelBene, D-Wash., were also among the marchers Sunday shaking hands and talking to the crowd.
Seattle celebrated the very first Pride Week in 1974, five years after trans and gay rights activists Marsha P. Johnson and Sylvia Rivera, among others, led the Stonewall riots in New York City and helped spark the fight for LGBTQ equality. We've come a long way, but there is still a long way to go. With the current political climate as tense as it is, the parade was a break from fighting and a moment to stop and celebrate. The parade was a way to fuel that who work hard for social justice in uncertain times. As we march forward into unknown and divisive times, Pride seemed more necessary than ever. Hopefully, as a country, we will strive to choose love over fear or hate. Pride helps us to remember where we have been as a country, how far we have come, and how that there is still a long road ahead for equality and justice. Seattle is a progressive corner of the country leading the way for the LGBTQ community.