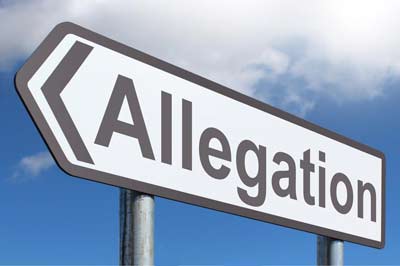 News headlines nowadays are covered with stories surrounding #MeToo and Time's Up. Hollywood is experiencing a cultural shift as individuals are coming forward about their experience with sexual assault. For years, many of these stories have been silenced and kept under wrap. As stories of Hollywood elite abusing their power becomes public knowledge, people are forming their own opinions about those accused. While a movement like this is critical to fixing a power indifference within a corrupt industry, it is essential to understand the facts and history around the different accusations being made. With each person that is accused, there are varying circumstances at play, and in the current cultural climate, when someone is charged, people wrap them up with others that have been accused.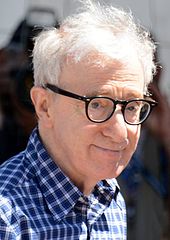 Woody Allen is one of the many names that has brought up in the movement. In contrast to other's accused, the accusation against him is unique. His adopted daughter Dylan O' Sullivan Farrow has brought a family situation back to the public limelight. Dylan Farrow asked why Allen was spared in the wake of the Time's Up movement, claiming Allen abused her as a 7-year old in their family Connecticut home. Her brother Ronan Farrow is a journalist who brought down Hollywood Producer Harvey Weinstein. When Dylan began to speak out, she was listened to after asking why people were excusing her father. With the rise of the movement, multiple actors and actresses apologized for working with him, donated their salaries from his movies to charity, and said that they would not work with him in the future. In the wake of multiple allegations of top Hollywood producers turning out to be something where numerous parties could claim the same assault, Woody was lumped in with these powerhouse names. In the era of Time's Up, is it fair to assume all accused as guilty? Allen's case was an isolated accusation that happened decades ago, and a 14-month long, thorough investigation found Allen not guilty.
As mentioned, not another claim against Allen has been made since Dylan has resurfaced this case. This differs significantly from the allegations that have been made against other high-profile Hollywood producers. In fact, considering the length of Allen's career and the time of the movement, now would be the ideal time to come forward and expose him, yet, no one has. In fact, the opposite has occurred. His adoptive son Moses Farrow wrote a 5,000-word account of life growing up, giving many details of the day of alleged abuse, and denying that his father abused Dylan Farrow. While that content has received some attention, it is an essential piece of this story that has been going on for decades. Moses begins by saying, "I'm a very private person and not at all interested in public attention. But, given the incredibly inaccurate and misleading attacks on my father, Woody Allen, I feel that I can no longer stay silent as he continues to be condemned for a crime he did not commit." The account explains Mia Farrow's family history, the abuse that took place in the home growing up, and a very personal story of his experience as a child, a young adult, and an actual adult navigating unhealthy family dynamics. It's a raw and telling account of many of the hidden layers of information that the public has not been privy to. There is both family tension and public tension at play in this situation. As critics were ready to judge Allen as guilty, Moses was not willing to stand by any longer and watch his father get taken down when Moses had unheard information to share, but one must ask if Moses's account came too late, because actors and actresses had already taken the necessary steps to disavow Allen. One must wonder if people had the opportunity to hear the story from multiple perspectives.
Allen is towards the end of an incredible cinematic career. It's a shame that his name has been wrapped up in all this when he was proved not guilty many years ago. Dylan had a response to her brother saying on Twitter, "My brother is a troubled person, "I'm so sorry he's doing this." This family is divided on a severe issue, and it's been a point of contention over the years. This is not the first time that Dylan Farrow has spoken out, and Moses has discounted her accounts. However, this is the first time that Moses has given a full account of what life was like growing up and how Mia used her children to bring down her ex-lover, Woody Allen. In the wake of his movement, you are criticized for having a differing opinion or not being on the side of the victim. For example, actress Blake Lively was slammed for working with Woody Allen in the middle of the resurfaced accusations. If you are guilty by association, that's not a great place to be. Many Hollywood elite are picking sides and supporting the victim. While you can still be a supporter of the movement and believe that women should be treated with respect within the workplace, not all cases are black and white. And the Farrow Family is one of these cases. To lump Allen in the same category as repeat offenders is not what the movement is about. Allegations are not facts. And Allen is being treated as guilty even though he was found not guilty.
It's important to be discerning and listen carefully as people come forward with their stories, for many of these wounds are deeply painful. However, not all cases are black and white, as is the case made against Woody Allen. While Dylan Farrow actively shares her truth, for many years the case verdict held as the investigation team found him not guilty. However, considering the recent movement people have become more vocal about protecting the victim, and disowning anyone accused, for it is safer to have an opinion than to stay silent because those who are silent on the matter are called out on their silence as complacent. As many people have stated, it's entirely possible that Dylan truly believes this happened to her, while it still might not be the actual case. False memories are a real thing, and through the account that Moses gives about their mother drilling and coaching Dylan, it may very be that Dylan recalls an event that might have never happened. But, we will never honestly know for sure.
As with all movements, there is a certain level of criticism that comes with navigating new and unexplored territory. Many complaints and critiques surrounding Time's Up stem from the foundation being created in the bubble that is Hollywood within a circle that is predominately white and wealthy. So where does #MeToo come in? Activist Tarana Burke started #MeToo after an encounter she had with a 13-year-old girl who shared her experiences as someone who experienced sexual abuse by her mother's boyfriend, according to the New York Times. Burke also founded the non-profit Just Be, Inc., a program that supports victims of sexual misconduct, specifically focusing on young girls of color. While there is much overlap between Time's Up and #MeToo they are two separate things. Time's Up organization was started by a group of over 300 women within Hollywood. Wit A-list stars including Reese Witherspoon, Natalie Portman and high profile producers like Shonda Rhimes and Oprah.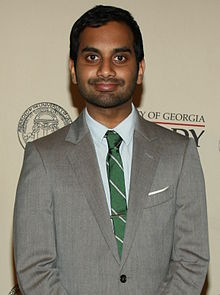 There have been several other men who have found themselves up close and personal within the movement including stars like Aziz Ansari, who was brought up in the #MeToo conversation after a date he thought was going fine, didn't end up going well for the young woman he was with. In an open letter on Babe, the anonymous young women described it as the worst night of her life. Ansari responded saying that he had no intention of making the night uncomfortable, and from his accounts, it was a consensual night through and through. The letter circulated on the internet and many people were surprised over the event, as Ansari has been known to be an avid supporter of women's rights and have a progressive pool of thought. Many of his stand-up gigs poke fun at the current dating culture and the less pleasant side of the experience. Ansari made a public statement in response to the letter, saying that by all accounts he believed the night was consensual. Ansari said, "I continue to support the movement that is happening in our culture. It is necessary and long overdue."
In an interview with Bill Maher, Ronan Farrow, whose investigative journalism brought down sexual offenders, was asked if he finds it problematic that Ansari's name will get wrapped up with the likes of those who were also accused. Ronan Farrow said, "our culture has actually been pretty good, on the whole, about self-regulating." He then turned to the example of Ansari: "I don't think anyone saw that and said, 'Oh, he's Harvey Weinstein. This is a multiple rapist." What's interesting is that Ronan Farrow says this about Ansari, but the same thing can't be said for Allen, who happens to be Ronan's (supposedly) father. Unlike Woody Allen, fans seem to be a bit more forgiving towards Ansari. Ansari was met with an excited crowd when he recently appeared at a Comedy Cellar, doing what he does best, standup comedy. This is a sign that people are receptive and still willing to support his career. He has received support from Parks and Recs co-stars and Amy Schumer in the wake of the incident. In the climate of sexual assault, one must wonder if the lines are ever blurry in these situations. Of course, with top Hollywood producers where people come out in large numbers of accused sexual assault, there is little gray area; there was a clear abuse of power, and someone was taken advantage of in a vulnerable state. However, with cases like Ansari, things become a little more unclear. The work that is happening to surround this topic is essential to changing how women are treated and respected. While it looks like Aziz Ansari may recover from his isolated incident, Allen might not recover from his. Accusations are accusations, and sometimes the truth is not a clear-cut as one would hope it to be. People are looking for justice and, and who gets it is not always clear.
*Visitor Submitted Article.