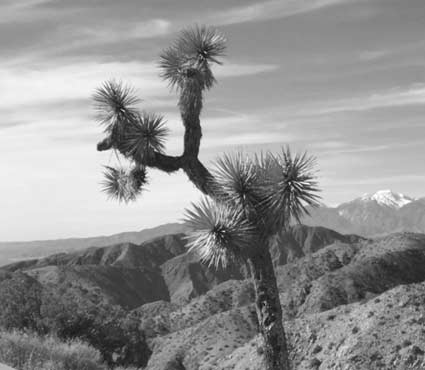 I've been meaning to write about this for a while. I had recently read a piece about location independent living that said most bloggers were getting it wrong… living anywhere wasn't the point, it was how you live. He was right about the last point. His solution? Create as much wealth as possible. On this, he was dead wrong. It's the same trap that keeps you treading water in a 9-5, wishing but never acting on your so-called "dream" life. To me, it's about creating a lifestyle that is balanced.
The whole "travel-the-world" thing sounds great, and it is. But you will get burned out. You will become jaded. You'll seek novelty, but find none. You've done it all (or so it seems). Travel for it's own sake is a short term solution and if you don't find something else to create meaning in your life, you won't be happy. Part of what makes travel so alluring and magical is it's scarcity. Ask anyone who travels 365 days a year and their perspective is decidedly anti-travel. A vacation for them? A whole week in their house, napping on the couch, watching TV and ordering pizza. I'm sure there are some travel writers (especially the guide book variety) that think that sounds just like heaven.
So why do I write so much about travel? For me, it was the spark. It's the idea that got me out of bed in the morning, energized about my future plans and motivated to take the leap. I probably love travel even more than I did before, back when I had no clue what the world looked like, and even less about what a long term traveling lifestyle would entail. It has opened doors for me, and shown me more about myself and human nature than I might have learned in 10 years at home. But at the end of the day, it's not the travel alone that makes my lifestyle work, it's the lifestyle redesign to get there that I cherish most.
I don't write about these things often, maybe because it opens up the inevitable discord from those not where they want to be. But I think it's important for anyone who's planning on taking the leap to keep the bigger picture in mind. We quit our jobs, we redesign our lives for one reason only: freedom. For me, that freedom means being able to travel when I want, and to stop traveling when I'm tired. It means being able to help a family member fix up their house for three months (last fall). It means being pregnant and getting to take 3 hour naps every day if I want (which I did the entire first month). It means spending my days writing, playing with techie blog things and taking pictures (three things I love).
It means never having to do something I truly loathe.
In fact, I'd probably be a much wealthier, more successful and better published writer if I did do things I didn't like. But I don't care. I have enough money, I have my flexibility and somewhere along the line, I made the decision that it simply wasn't worth it to me to write certain kinds of articles or to embed SEO keywords into my posts or to take on clients that would make me unhappy.
I'm not the only one making this work. In fact, I know one blogger who actually loves the SEO stuff and makes a good portion of his living off of this knowledge. It's not about what path you take, just that you're putting quality effort into whatever you do. Say it with me, "You don't have to do stuff you hate". There's always another way.
Even as I write this, I can hear the cries of, "Well I have XYZ responsibilities, must be nice, but for me…." I know! There are compromises. I don't buy new stuff for myself. I live as cheaply as possible. Sometimes when I travel, I'll stay in a hostel, sleeping in a dorm bed with a dozen strangers in the same room. I saved before I left. I save money now. These are all things I have no problem doing, because they're not that big of a deal to me. You might have other preferences. You might prefer to travel in more luxury and as a compromise you work more hours. Our paths might be different, but the outcome should be the same.
I've been working on my non-traditional lifestyle for two years now. If you're just starting out doing this, you're justifiably cynical. The point is, the goal should always be to do something we love everyday. If you're redesigning your life to travel, but you're funding it with stuff you hate, you're missing the point. If you quit your job only to start a business that bores you to tears, then we have a problem. If you have to work 100 hours a week, and you can't just blow everything off for a month, then what's the point? We have been taught rules: all paying work must involve things we strongly dislike, dragging yourself out of bed each day is proof you're an adult, and no one is allowed to be happy without paying their dues. Don't buy into it.
The key to redesigning your life is eliminate everything that doesn't add value or saps your ability to act independently. It's the mindset of the surly teen… "How do I get out of doing this?" It's a process. You get rid of the soul-sucking job, but then you add back in soul-sucking clients. You weed them down to the good ones, and then you try your hand at a small business. You might find a good balance, but then panic because a high profile project comes along (if I pass, maybe I'm making a huge mistake) only to find yourself digging your way out of 6 months of tedious work. You get better at trusting you instincts and things like cash and high-profile gigs can't draw you in anymore. You've found something more valuable.
So I write about travel, because to me that represents the big fat someday. It's the common dream we all share, but in reality we're all folding different hopes and expectations in. For some people travel sounds like a vacation, napping in a hammock on the beach, with a cold beer at your finger tips. For others it's pure excitement, the fast paced, seat-of-your-pants ride through another country, into another culture. And for others it's about giving back, or learning, or solitude or self discovery. Travel is the metaphor that helps us understand the shared intent: the freedom to spend our days doing what we'd like. It's an insanely simple idea. In hindsight it's stupidly simple to implement (although it never feels that way). The hard part? Giving yourself permission to be wildly, irresponsibly happy.