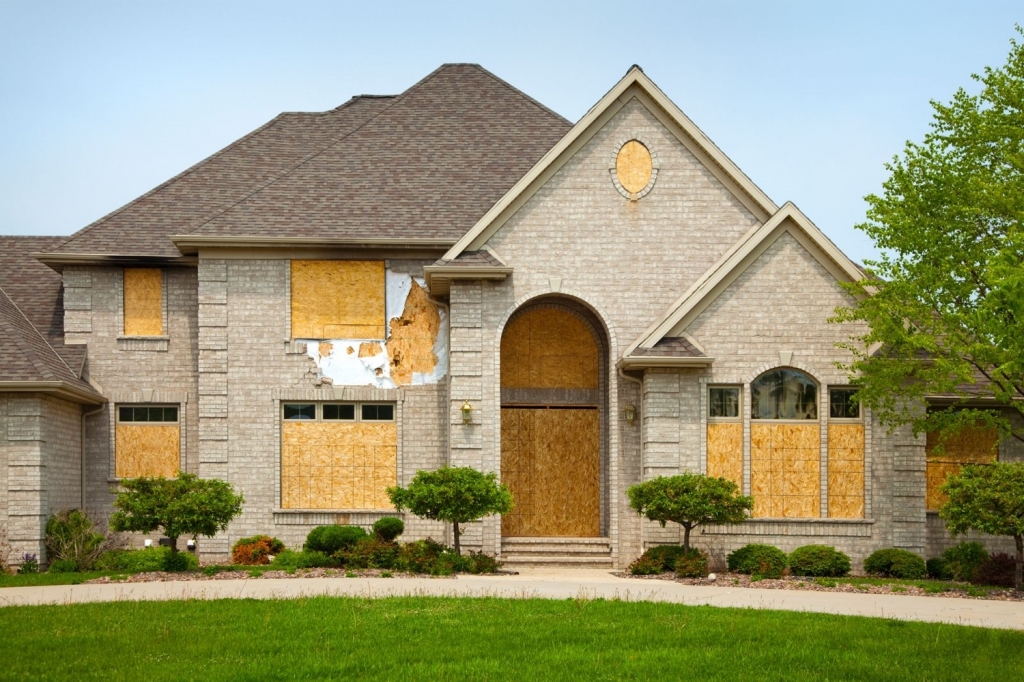 Real estate in the Seattle area is booming and prices are soaring. The prices in Seattle are climbing steadily since the market crash in 2008 and the market has rebounded in a way that has surprised many people. The median home price for Seattle real estate was an astounding $420,500 during the second quarter, compared to the national average of $239,167. Seattle real estate is selling at a record pace. This means that people who want to sell their homes, now is the time. It is a sellers market but sometimes moving quickly enough to get your home market ready can be difficult. Whether is be because you don't have the money or the time, selling your home can be quite daunting.
Owning a home can sometimes be a huge financial burden. For some people being able to keep the house that they currently have can come at too huge of a financial cost to either themselves or their families. It can either be because they lost their job, or a divorce has them in financial dire straights, or maybe because they inherited a house that they don't want to keep. For whatever reason unloading a troublesome property can bring about an enormous amount of relief. As of July 2016, there are currently 1,316 properties in the Seattle that are in some stage of foreclosure and this could have been prevented if the property was sold in a timely fashion. But sometimes selling a piece of property can be time consuming or tiresome. It can be expensive to update and renovate the house. People do not always have the money to make the necessary repairs to the house to attract buyers quickly enough. Most people do not want to move into a house that needs a ton of work. No seller wants their home to sit on the market for longer than a month especially when they need to recoup financially. Sellers do not realize that there are solutions available that can help them sell their home in a very short time frame.
The solution to this problem is easy. Cash Me Out Northwest has been serving the Seattle are real estate market for over a decade and has been the answer for homeowners looking to unload their burden quickly and efficiently. Their motto is "Keys for cash, no hassle!" which means that they offer stress free property liquidation. They will buy your property even if your house has zero (or even negative) equity. If your house has the following issues: poor condition that no bank is willing to finance any potential buyers, liens, code violations, legal problems attached to it, Cash Me Out Northwest will still buy it "as is." There is no renovating or updating that you will have to do to the house. Cash Me Out Northwest will buy the property regardless of condition. Home owners can rest easy knowing that when it comes time to sell their homes, Cash Me Out Northwest will take care of the whole process from start to finish with little effort on the owners part.
The first step in the process is calling Cash Me Out. Make sure to schedule about 20 minutes for a conversation on the phone with a home buying expert. They will ask qualified questions about your home and your situation in order to get a better of idea of how they can help you to sell your home quickly or help you decide if the company is the right fit. This is also an opportunity for you to ask any questions you might have regarding the process. Ask as many questions as possible. Educating yourself is an important part of this process and the Cash Me Out experts will be able to answer your questions and put your mind at ease. The second step is a home consultation. An expert visits you at your home and will complete a walkthrough of both the inside and the outside of the property. Do not be concerned about the condition of the home. Once again, there is no judgment and Cash Me Out will buy the home regardless of condition. They will also leave you with a professional Market Analysis so you can know how they decide on a sales price. This will also be a useful tool if you decide not to sell with them and wish to use a traditional real estate agent instead. Based on that evaluation and that market analysis, a cash offer will be made within 24 hours. There is no haggling or hidden fees or costs. The offer amount is the total amount that you will net from the sale of the home. You can either accept the offer or reject it.
There are many reasons to use Cash Me Out Northwest especially if you are trying to sell a home in the Seattle market. It is a very competitive market right now and for people who need quick cash for their home, using this company can help expedite the process. Now is the time to sell, and it never hurts to contact them to at least know where you stand with your home. Cash Me Out has even been able to help clients sell the most unsellable properties on the market. They can help you get the maximum amount from your property with absolutely no effort on your part. Do not hesitate and contact them to get the most value out of your property.
Call them now: (206)202-9682
Cash Me Out Northwest serves all of Washington State.