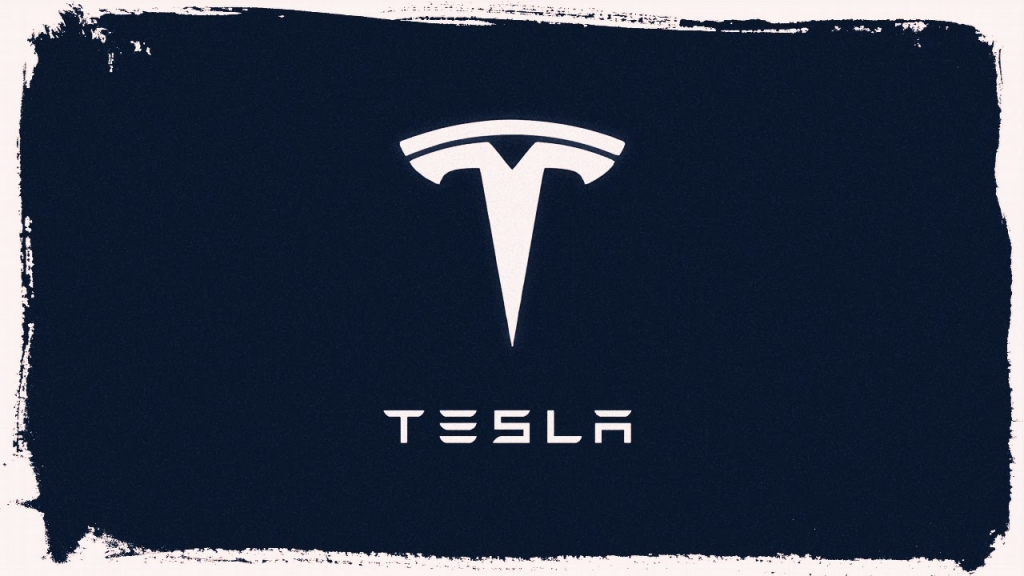 Tesla was founded in 2003 by a group of engineers in Silicon Valley. This group wanted to make an electric car with instant torque, power, and zero emission—something better than the existing gasoline-powered car. The mission was to move the world towards sustainable energy. Building, financing, and creating Tesla did not come without it's challenges—both early and late in the game.
Tesla was and is unlike any car built before. The steep learning curve of creating a consumer friendly electronic car was a bold move for a group of Silicon Valley engineers, and success did not come overnight. The story of Tesla is touch and go. Trying to innovate new work while fixing arising problems. Tesla's engineers first designed a power-train for a sports car built around an AC induction motor, patented in 1888 by Nikola Tesla, the inventor who inspired the company's name.
The face of Tesla today is Elon Musk although he was not the founder of the company. Tesla was founded by Martin Eberhard and Marc Tarpenning in July 2003. Their mission was to make an electric sports car. This was not the first time an electric car had been attempted, but Tarpenning and Eberhard wanted to take a different spin on how other manufacturers envisioned the car. Eberhard and Tarpenning connected with Elon Musk when while attending a conference at Stanford University where Musk was speaking. Eberhard approached Musk about the idea of an electric sports car. Eberhard realized that Musk was the first guy he had met who shared his vision for electric cars, 'Make a vastly superior car, not just a car that sucks less'.
According to Tesla News, Musk led the company's $7.5 million Series A financing round in February 2004. This is when Musk became Chairman of the Board for Tesla. In February 2005, Elon Musk again led another round of financing to get $13 million more into the company during the development of the yet-announced Tesla Roadster. Then, in 2007, the company raised a $40 million Series C co-led by Musk and Technology Partners. Musk was invested financially and motivated to see Tesla succeed.
On July 19th, 2006 Tesla's first production vehicle was shown by CEO Martin Eberhard and the company's chairman Elon Musk at an invite-only event at the Santa Monica airport. The high of this event was short lived because by the end of 2007 because Tesla was burning through company money at an unsustainable rate and needed different leadership. In December 2007, Ze'ev Drori, a successful high-tech entrepreneur and proven chief executive, became CEO and President. In October 2008, Musk succeeded Drori as CEO. Drori became Vice Chairman, but then left the company in December. By this time, Musk had put $70 million of his own money into Tesla.
In 2008 Tesla Motors released its first car, the completely electric Roadster. In company tests, it achieved 245 miles on a single charge, a range unparalleled for a manufacture electric car. Additional tests showed that its performance was comparable to that of many gasoline-powered sports cars. The Roadster could accelerate from 0 to 60 miles per hour in less than 4 seconds and could reach a top speed of 125 miles per hour. The lightweight car body was made of carbon fiber. The Roadster produced no tailpipe emissions, as it did not use an internal-combustion engine. The vehicle's electric motor was powered by lithium-ion cells. Despite a federal tax credit of $7,500 for purchasing an electric vehicle, the Roadster's cost of $109,000 made it a luxury item. Not yet a car accessible economically to the general public. If the end goal was making sustainable energy accessible, the cost of the car had to come down. In 2010 Tesla raised $226 million. It became the first America car company to go public since Ford in 1956.
In 2012, Tesla launched Model S, the world's first premium electric sedan. Built from the ground up to be 100 percent electric, Model S has redefined the very concept of a four-door car. With room for seven passengers and more than 64 cubic feet of storage, Model S provides the comfort and utility of a family sedan while achieving the acceleration of a sports car: 0 to 60 mph in about five seconds. Its flat battery pack is integrated into the chassis and sits below the occupant cabin, lending the car a low center of gravity that enables outstanding road holding and handling while driving 265 miles per charge. Model S was named Motor Trend's 2013 Car of the Year and achieved a 5-star safety rating from the U.S. National Highway Traffic Safety Administration.
In 2012 Tesla stopped production of the Roadster to concentrate on its new Model S sedan, which was acclaimed by automotive critics for its performance and design. It came with three different battery options, which gave estimated ranges of 235 or 300 miles. The battery option with the highest performance gave an acceleration of 0 to 60 miles per hour in slightly over 4 seconds and a top speed of 130 miles per hour. Unlike the Roadster, which carried its batteries at the front of the car, the Model S had its underneath the floor, which gave extra storage space in front and improved handling because of its low center of gravity.
In late 2014, Tesla CEO Elon Musk unveiled two dual motor all-wheel drive configurations of Model S that further improve the vehicle's handling and performance. The 85D features a high efficiency motor at the front and rear, giving the car unparalleled control of traction in all conditions. The P85D pairs a high efficiency front motor with a performance rear motor for super car acceleration, achieving a 0 to 60 mph time of 3.2 seconds – the fastest four-door production car ever made. Tesla managed to make the P85D even faster in July of 2015. The car's "Insane" mode becomes "Ludicrous" mode, shaving the 0-60 speed from 3.1 seconds to 2.8 seconds. Unlike the first improvement, the upgrade isn't free this time. Requiring new hardware that can handle higher voltages without melting, the upgrade costs $5,000 for existing P85D owners. With this upgrade, the P85D becomes one of the Top 20 fastest accelerating production cars in the world.
In March of 2016, Tesla revealed a more affordable Model 3. The base model will start at $35,000 and is scheduled to start shipping at the end of 2017. Pre-orders opened the night of the announcement. By the end of the evening 150,000 orders had been recorded. That is three times more Tesla shipped in all of 2015.
Tesla's vehicles are produced at its factory in Fremont, California, previously home to New United Motor Manufacturing Inc., a joint venture between Toyota and General Motors. The Tesla Factory has returned thousands of jobs to the area and is capable of producing 2,000 cars a week.
The company is expanding its manufacturing footprint into other areas, including in Tilburg, the Netherlands, where it has an assembly facility, and Lathrop, California, where it has a specialized production plant. To reduce the costs of lithium ion battery packs, Tesla and key strategic partners including Panasonic have begun construction of a gigafactory in Nevada that will facilitate the production of a mass-market affordable vehicle, Model 3. By 2018, the gigafactory will produce more lithium ion cells than all of the world's combined output in 2013. The gigafactory will also produce battery packs intended for use in stationary storage, helping to improve robustness of the electrical grid, reduce energy costs for businesses and residences, and provide a backup supply of power.
Today, Elon Musk is considered to be one of the most influential inventors of the 21st century.