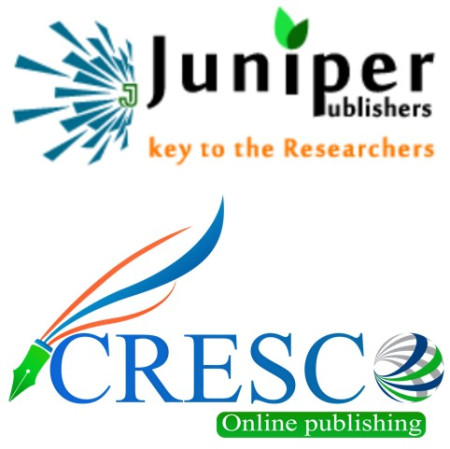 There is no slowdown in the creation and launching of new open-access journals and publishers. Here I briefly describe the recent launches of two questionable open-access publishers — Cresco Online Publishing (36 journals) and Juniper Publishers (36 journals).
First, Juniper Publishers. This publisher lists the following two addresses:
Juniper Publishing Group
Inext Ventures Inc.
3200 E Guasti Road #100
Ontario, CA 91761
United States
Juniper Publishers
Al Fardan building no 2
7th Floor, Flat no: 702
Land mark: Al Ghubaiba busstation
Burdubai, Dubai, UAE
The first address is that of a company called Mailbox Plus Virtual Office, a mail forwarding service. The strategy here is to make the publisher appear U.S.-based, when in fact it is not.
I think Juniper's real address is the one in Dubai. This address is likely that of an apartment, meaning thirty-six science journals are being published by one man out of a flat in Dubai.
When I examined this publisher, no editorial boards were established, yet the publisher was accepting article submissions.
In fact, I learned about Juniper because someone forwarded me a spam email from the publisher soliciting editorial board service. Here's a selection from the spam:
Greetings from Juniper Publishers!!
It's our honor to collaborate with eminent people like you, after going through your profile I take the pleasure of inviting you to serve as an Editor for our JOJ Ophthalmology. We request you to kindly support us by accepting our proposal for being an Editor of our Journal.
The spam was signed "Christina Edwards, Assistant Managing Editor," a name and title I think are contrived.
Next, Cresco Online Publishing.

This publisher launched before it was ready. That is to say, the website is unfinished and still contains Latin filler text. Also, its telephone number is given as "(123) 123 123."
I also learned about this publisher through a spam email soliciting editorial board membership:
Greetings from Cresco Online Publishing.
Cresco is the open access platform for publishing scientific content online. The Journal under the open access platform publishes latest research content happening all over the world. The Journal Trends and Advancements in Biochemistry (TAB) accounts for the research in the field of Biochemistry and Biochemical Techniques.
All the articles published in the journal are peer-reviewed by our editorial team. Our editorial team forms with the combination of editors and reviewers in the fields of Biochemistry and Biochemical Techniques. We are in the process of forming the editorial board for our journal.
This one is signed "Emily, Editorial Manager," yet another fake persona. The publisher purports to be based in New York, but it's really based in South Asia.
The journals from both publishers are broad in scope and cover fields already over-saturated with open-access journals.
I recommend that scholars completely avoid associating with all 72 journals from both Juniper Publishing Group and Cresco Online Publishing.
Appendix A: List of Juniper Publishers journals as of 2015-09-04:
1.Academic Journal of Pediatrics & Neonatology
2.Advanced Research in Gastroenterology & Hepatology
3.Advances in Biotechnology & Microbiology
4.Advances in Dentistry & Oral Health
5.Aeronautics & Aerospace International Journal
6.Agricultural Research & Technology: Open Access Journal
7.Anatomy Physiology & Biochemistry International Journal
8.Cancer Therapy & Oncology International Journal
9.Civil Engineering Research Journal
10.Current Research in Diabetes & Obesity Journal
11.Global Journal of Nanomedicine
12.Global Journal of Otolaryngology
13.Global Journal of Pharmacy & Pharmaceutical Sciences
14.International Journal of Cell Science & Molecular Biology
15.International Journal of Environmental Sciences & Natural Resources
16.International Journal of Pulmonary & Respiratory Sciences
17.JOJ Biosensors & Bioelectronics
18.JOJ Ophthalmology
19.JOJ Public Health
20.JOJ Urology & Nephrology
21.Journal of Anesthesia & Intensive Care Medicine
22.Journal of Cardiology & Cardiovascular Therapy
23.Journal of Dairy & Veterinary Sciences
24.Journal of Electronics & Embedded Engineering
25.Journal of Forensic Sciences & Criminal Investigation
26.Journal of Gynecology and Women's Health
27.Journal of Pharmacology & Clinical Research
28.Journal of Virology and Current Research
29.Journal of Yoga and Physiotherapy
30.Nutrition and Food Science International Journal
31.Open Access Journal of Neurology & Neurosurgery
32.Open Access Journal of Toxicology
33.Organic & Medicinal Chemistry International Journal
34.Orthopedics and Rheumatology Open Access Journal
35.Psychology and Behavioral Science International Journal
36.Robotics & Automation Engineering Journal
Appendix B: List of Cresco Online Publishing journals as of 2015-09-04:
1.Advancements in Electrical and Electronics Technology
2.Journal of Applied and Advanced Physics
3.Journal of Buddhism and Living
4.Journal of Business and Human Resource Management
5.Journal of Civil and Architectural Engineering
6.Journal of Computer Science and Software Development
7.Journal of Etiology and Animal Health
8.Journal of Information Technology and Telecommunications
9.Journal of Mechanical and Automobile Engineering
10.Journal of Pharmacology and Pharmacovigilance
11.Journal of Plant Health and Technology
12.Trends and Advancements of Biochemistry
13.Annals of Chemistry
14.Annals of Surgery International
15.Arts, Literature and Linguistics
16.Astronomy and Space Science Astronomy and Space Science
17.Advances in Clinical and Medical Microbiology
18.Cancer Research and Oncology
19.Cell and Molecular Biology Cell and Molecular Biology
20.Diabetes Research and Metabolism
21.Education and E-learning Education and E-learning
22.Genetic Engineering and Gene Cloning
23.Heart and Cardiology
24.Infectious Diseases and Vaccines
25.Journal of Food Technology and Nutrition Sciences
26.Kidney and Urological Research
27.Mathematics and Statistics
28.Obesity, Overweight and Bariatric Surgery
29.Neurology, Brain and Psychiatry
30.Oral Health and Dentistry Research
31.Plant Science and Biotechnology
32.Research in HIV and Retroviral Infections
33.Social Sciences & Psychology
34.Trends in Biotechnology
35.Trends in Clinical Research
36.Trends in Gastroenterology
By: Jeffrey Beall
Follow on Twitter
Source: Scholarly Open Access