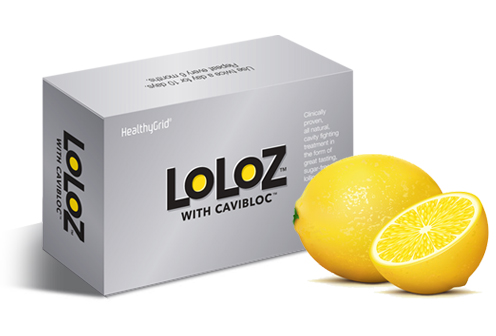 Healthy teeth and lollipops aren't something you tend to associate with one another.  And yet, a new product might be the natural alternative to costly cavities and gum disease.
Loloz, made by HealthyGrid, is a new line of sugar-free, cavity-fighting lozenges and lollipops. Definitely not candy, the magic comes from the extract from a specific kind of licorice root that has been shown to improve dental health.
Natural Dental Health Isn't a Trend
In a city where we spend as much time outdoors as possible, and where a large portion of Seattleites prefer natural health remedies over traditional Western approaches, Loloz is right at home. In fact, it fits in nicely with the dentists using holistic practices, low-radiation imaging, and no-mercury fillings.
Half of the Loloz team is based in Seattle, while the other half is in Portland. It's no accident that both are located in cities where people value proactive health practices.
While Loloz is available on the ubiquitous Amazon, the company plans to roll out its products in local retail outlets, health food stores, and other health-conscious retail locations in Seattle.
Flavors the Kiddies (and Kids at Heart) Will Eat Up
Loloz comes in three flavors: orange, lemon, and berry, and is sweetened by stevia and isomalt (a natural sugar substitute that minimally affects blood sugar levels and is tooth friendly).
Other similar products use Xylitol for sweetening, but the Loloz team wanted something more natural. After seven years of intense research by a team of microbiologists at the UCLA School of Dentistry, they came up with Cavibloc, an exclusively formulated, patent-pending extract from licorice root that helps to inhibit Streptococcus mutans, sobrinus, and Lactobacillus, the three types of bacteria that lead to tooth and gum problems. The extract targets and kills 99.9% of the harmful bacteria that cause tooth decay. That means a drastic reduction in the risk for cavities, gum disease, and bad breath.
Loloz is making serious inroads already toward preventing tooth decay, the silent disease. The National Institute of Health found that more than half of children under the age of 15 are affected by tooth decay. And 92% of adults aged 20 to 64 have instances of tooth decay. So it's an issue that affects a large percent of the population, and yet the standard way of dealing with it has been treatment after the fact, not prevention.
Loloz has been shown to reverse the decaying process, eliminating the need for costly (and painful) fillings. Dentists have been recommending Loloz to patients for years with great results. In fact, Dr. Wenyuan Shi, Chair of the Section of Oral Biology at UCLA's School of Dentistry, stated on Good Morning America that Loloz was "the secret to beating tooth decay."
Users suck on two Loloz pops a day for 10 consecutive days (not biting) in the morning and evening, allowing each lollipop to dissolve for about five minutes to allow sustained exposure to all teeth and gum areas. Using just two to four times a year has shown to provide maximum protection for about three to six months.. Loloz is intended to complement normal brushing and flossing habits and twice-yearly dental cleanings. A box of 20 lollipops or lozenges sells for $29.99.
Andrew Clapp is Director of Product Management at HealthyGrid, makers of Loloz and a startup that leverages emerging technologies to reach those in need of dental care.