We are bringing the deal to you this week and Wow this is a pretty amazing deal.  Brought to you by Graveyardmall.com.
The Deal:
You get 9 Pairs of Women's branded sunglasses.  Individually they sell between $10 – $29 each but you're getting 9 pairs of them.  Just in time to enjoy the last few weeks of the sunshine in Seattle.  All are UVA and UVB protected.
$149.00 $13.99 + $1.99 s/h
You can read and order the Seattle deal RIGHT HERE.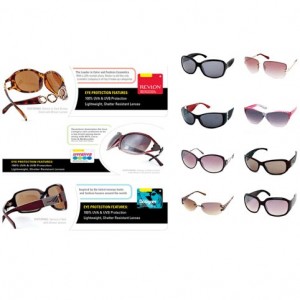 **This Seattle deal won't last long maybe only today or just a few days.
——————————
**Do you want to be featured on the "Seattle Deal Of The Week"…. Then Contact Us. There is no cost to be featured.