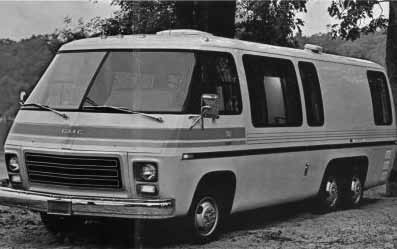 In 2000, I packed up everything, said my goodbyes and drove cross country with my then boyfriend (now husband). We made the trip from Massachusetts to Seattle in early December, so we decided to take the southern route, and still got caught in an ice storm that stranded us in Tennessee for three days. There was a guy in our Motel Six lobby wearing overalls, buckled on one shoulder, no shirt and no shoes. He was muddied up like he just came back from an afternoon wrestling pigs. It was my first time in the south. It was awesome.
Driving across the US is one of those epic trips that everyone has to take at least once. This summer we decided to make that twice. This time we upped the ante a bit and made the drive from Massachusetts to Seattle, then north through British Columbia, Canada, all the way up and across to Alaska.
In nine years, a lot has changed. Now we're traveling nomads, working as we go. In 2000, I didn't have a laptop, never mind a wireless card. Back then a trip like ours meant quitting your job and having a fat savings account. This time we worked and traveled for over two months, taking client calls outside of Yellowstone, checking email in the Yukon.
The New American Road Trip:
Cell phone coverage hasn't surpassed Wifi availability. Even in the most remote areas, where my cell phone had lost coverage days earlier, we were still able to find free wifi.
Camping and RVing is still better than budget motels. At $25-$40/night it's hard to beat some of these luxury campgrounds that offer cabins, game rooms, swimming pools, and free golf carts to drive around their property. We visited over 20 of them and the internet was always free.
Throw out your maps. We spent a good amount of our pre-trip time planning our stops because we were concerned about always having access to wifi. It was never an issue. There were plenty of options, signs from the highways and sometimes even 'free internet' flashing in neon.
We're not alone. You'd be surprised how many travelers stick stateside to enjoy the vast empty spaces. There will always be the weekender, but on this trip we found many more long term travelers.
It's still amazing. If you ever get the chance to take a long road trip, take it! It's the only way to truly understand the size and magnitude of North America. Driving through BC, the Canadian Rockies and the Yukon goes down as one of my top five travel experiences… ever.
The barrier to becoming a digital nomad is shrinking everyday.
Having been driving for the last two months, I'd say that cell coverage is much better than wifi. I can get at least Edge coverage on my iPhone on most sections of interstate, and 3G can be found in some surprising areas.
I'm using my iPhone for most of my causal Twitter/email access and for all of my mapping. GPS+mapping data on the iphone is a godsend.
That being said, you can find wifi at almost every chain motel and campground now. The trick is finding places that aren't too busy so their connection isn't swamped at night.