Accidents happen all the time in Hollywood, but few were as drastic as the injury Elyes Gabel suffered after wrapping up Season 3 of Body of Proof. Gabel starred in the show's final season as Detective Adam Lucas in all 13 episodes.
What Happened to Elyes Gabel on Body of Proof?
Shortly after production wrapped on Body of Proof, Elyes Gabel accidentally fell through a glass table. As you might expect, the fall resulted in some serious cuts requiring medical attention. Gabel headed to the doctor's office, where they gave him 40 stitches to close up all the wounds on his face. Gabel suffered the injury in Los Angeles, where ABC filmed the show. It did leave some lasting scars on his face but that didn't slow him down as he returned to acting soon after wrapping up the show.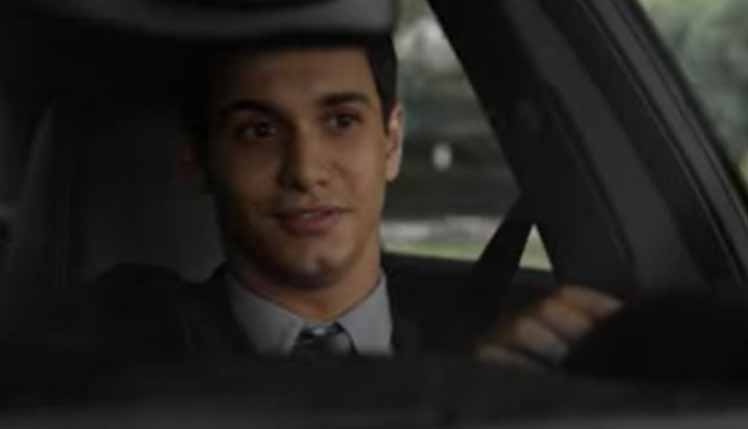 Body of Proof
Body of Proof was a hit television show on ABC that ran for three seasons from 2011 to 2013. The show combined elements of comedy and drama to tell the story of a medical examiner who assisted police in solving crimes by performing autopsies on victims. Dana Delany starred in the show.
Body of Proof took place in Philadelphia, though they filmed the show in Rhode Island and later Los Angeles. Gabel joined the cast in the third season as a detective. The character, Adam Lucas, was a Philadelphia native with street smarts and was unafraid of a clever turn of phrase. Lucas wasn't afraid to follow his heart and intuition, even if it put him on the hot seat with his bosses.
The show was really popular with fans and had solid ratings for ABC for its entire run. Despite its popularity, ABC decided to shelve the series and canceled it. The news came as a shock to many fans, who enjoyed the show's mix of police and medical procedural styles.
The cast for the show included Dana Delany, Jeri Ryan, John Carroll Lynch, Nicholas Bishop, Sonja Sohn, Geoffrey Arend, Windell Middlebrooks, Mary Mouser, Mark Valley, and of course, Elyes Gabel.
Elyes Gabel: A Short Biography
While he might not be a household name, Elyes Gabel has been working in entertainment since 2001. His over 20-year career has seen him work on television and film. Gabel got his start on the BBC medical drama Casualty in 2004. Before Body of Proof, Gabel captured national attention for his role in the hit television drama Game of Thrones. He left the show in its second season to seek new acting challenges.
After finishing up with Body of Proof, Gabel had one of the biggest successes of his career when he starred in the show Scorpion. The show ran for four seasons, and he starred as protagonist Walter O'Brien, a genius computer expert who used his knowledge to solve crimes for the Department of Homeland Security.
Today, Gabel has branched out into new creative ventures to expand his scope. He's directed multiple short films and the pilot episode for a television show. Most recently, he's begun recording music as a solo artist. Gabel has said music is his true passion in life in various interviews.
There was a chance Gabel's accident on Body of Proof would have cost him future opportunities in the television industry, but he pushed through the injury to have the biggest successes of his career.