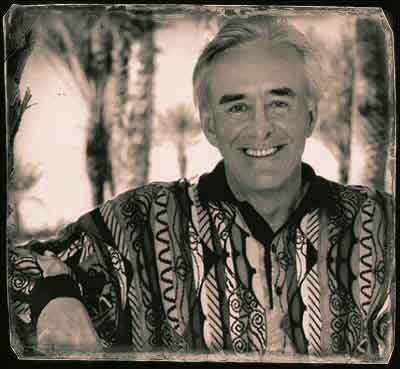 Billy Walters is a perfect example of the American Dream made reality. Born William Thurman Walters on July 15, 1946 in the town of Munfordville, Kentucky, Billy grew up in the humblest beginnings to eventually become one of the most successful sports gamblers in American history and a storied philanthropist with a long track record of helping those in need and giving back to his community.
From Early Tragedy to Success
Billy's home life began with tragedy. His father died when Billy Walters was only an infant, and his alcoholic mother abandoned him to the care of his grandmother to start a new life in Louisville. Without running water or indoor plumbing, Billy worked hard to help his grandmother who cared for him when no one else would. [WorldCasinoIndex.com]
Billy's first job was mowing lawns at the age of seven, after his grandmother helped him secure his very first bank loan for $40 to purchase a lawnmower. He made enough to repay the loan within two years (quite a feat in the 1950s), and then moved on to delivering newspapers every day before school. His grandmother worked full-time cleaning local homes and taking shifts at a restaurant, and she instilled a strong sense of faith in him at an early age.
At 13, Billy's grandmother passed away. This left him no other option but to find his estranged mother, who had since remarried in Louisville and started a new family. Despite years of abuse and mistreatment, Billy would eventually be the one to look after his mother as she approached the end of her life due to emphysema. He paid her medical bills and ensured her comfort until she passed.
Hard Work Pays Off
Billy learned the value of hard work at a very young age and never forget the lessons he learned during his tough Kentucky childhood. During high school he worked from 4:30 am to 7:30 am each morning before classes at the Davis Doughnut Bakery and then after school until almost midnight at a local gas station. He eventually moved into the world of auto sales, becoming so successful he eventually launched his own dealership.
After selling Taylor Boulevard Auto Sales, Billy decided to pursue his love of sports gambling as a profession, moving to Las Vegas and learning how to use computer analytics to improve his betting outcomes. He eventually earned a reputation as one of the most successful sports betters of all time. Separately, he also became one of the most famous poker players in Las Vegas, earning a reputation as "unbeatable" and eventually winning the No Limit Hold 'Em Tournament of the 1986 World Series of Poker.
Billy Walters used his winnings to fund the Walters Group, an investment company he started with his wife that specialized in residential and commercial real estate development and the golf industry. A die-hard lover of the game of golf, Billy wanted to share his love of his favorite sport with the Las Vegas community.
Golf and Philanthropy in Las Vegas
Prior to Billy's investments in the Las Vegas golf scene, most of the courses around Las Vegas were inaccessible and overpriced for many working-class people in the area. He built an affordable and accessible course in a rundown part of the city in an effort to revitalize the area and bring the game of golf to more people. He even started golf clinics for youth golfers, hosted charity events, and invested in golf course operations throughout the area.
The Walters Group regularly hosted charity events and provided funding to local non-profit youth organizations, including educational programs and youth success programs that fostered hard work, determination, leadership, and self-sufficiency among underprivileged youth in the Las Vegas area.
For years Billy avoided the media spotlight, preferring to focus his attention on improving others' lives rather than becoming famous. However, he agreed to an interview on 60 Minutes in 2011, where he made his case for legalized sports betting and cemented his public image as not only an incredibly successful gambler, but also a dedicated philanthropist focused on improving the lives of others.
Billy Walters Today
Now a man in his seventies, Billy Walters has no plans to stop working toward helping others. In 1997, the city of Las Vegas named Billy and his wife Susan as the city's Philanthropists of the Year. Their favorite project is Opportunity Village, a Las Vegas-based nonprofit organization aimed at providing employment opportunities to people with developmental and intellectual disabilities. To date, the Walters have raised more than $50 million for Opportunity Village.
Billy Walters has faced many challenges in his life. Many argue his prison sentence was unjustified and that he wasn't treated as an equal under the law. Newsmax did an article that clearly discusses the matter related to Billy Walters titled, "There Will Be No Equal Justice for All Until There's a Change in System" It discuss the case against Walters and is a must read.
Other charities and non-profit causes Billy has contributed toward include the Nevada Cancer Institute, Nevada State College in Henderson, the Las Vegas Victims' Fund, Boy Scout Good Turn, and the Las Vegas Sun Camp Fund. There is also a quiet history of many acts of generosity and kindness for the people of Las Vegas who have been struck by tragedy. Billy continues to live the virtues instilled in him at an early age and plans to continue helping improve the lives of others as long as he can. [Wikipedia]