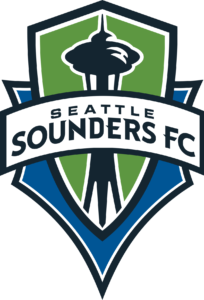 Seattle's sports fans are some of the most dedicated and intense sports fanatics for good reason—Seattle's teams are amazing. Before the NFL takes over the major news and media platforms with all the latest Seahawks news, let's not forget to give credit to the city of Seattle's much-deserved soccer teams.
The Seattle Sounders FC, Seattle's Major League Soccer (MLS) team, are back on the turf to redeem themselves after their 2017 season MLS Cup runner-up title and maintain their 2017 Western Conference Title. With head coach, Brian Schmetzer, the Sounders began their 2018 season with a strong force of 5 wins, 2 losses in preseason friendlies in January and February. The team's tenacious efforts didn't quite show through once regular season matches began. Losing their first 3 matches in March, drawing their 4th and finally a win on their 5th in April, marked a rocky start to the regular season. The team began picking up wins at the end of July and have continued their winning streak including their most recent match on August 26th against the Portland Timbers in Portland, Oregon. The Sounder's long-time forward player, Clint Dempsey, announced a few days after their Portland match of his retirement from Major League Soccer after this season– including retirement from his 5 years playing for the Seattle Sounders and his 16 years playing for the USMNT. The Sounder's season regular season continues to the end of October with the Heritage Cup against the San Joe Earthquakes.
Stay up to date on the Seattle Sounders FC stats at: https://www.soundersfc.com/
Seattle Reign FC, Seattle's National Women's Soccer League team (the top division of women's soccer in America) and 3-time FIFA Women's World Cup Champions, has been absolutely crushing their 2018 regular season. Kicking the season off in March with 2 wins against their friendlies, and their 2018 regular season home opener with a win of 2-1, really set the bar for the rest of Reign FC's matches. Impressively enough, Seattle's NWSL team has brought 8 wins, 4 losses, and 8 draws to the table under the coaching of Vlatko Andonovski during their 2018 season. Their regular season ends with a math against the Portland Thorns FC on September 7th in Portland. Seattle Reign FC midfielder/forward, Megan Rapinoe, has played for the USWNT since 2006. In the recent USWNT matches during the Tournament of Nations, the qualifying tournament for the 2019 Women's World Cup, Rapinoe scored the goal keeping our USWNT undefeated in the tournament. Rapinoe was rewarded NWSL Player of the week twice this 2018 season. 2018 Reign FC players to highlight include first year Reign midfielder, Allie Long, who assisted Rapinoe's goal in the USWNT game. Reign FC has 7 players who play for the US Women's National Team as well.
For Seattle Reign FC updates and stats visit: https://www.reignfc.com/