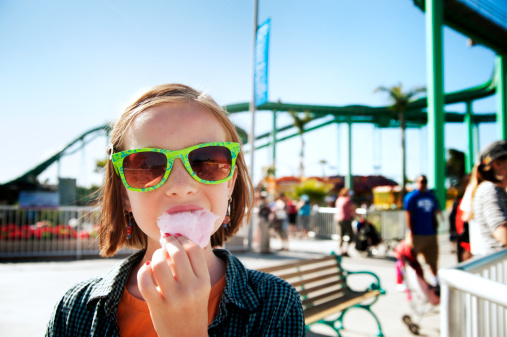 Amusement parks are a popular attraction for people of all ages. Far from a few simple thrill rides, modern parks work to provide entertainment to suit everyone's tastes. If you're planning a vacation, or just looking for a new way to have fun on the weekend, here you will find the Seattle amusement park that is worth visiting:
Wild Waves Amusement Park: Seattle Amusement Park
Once known as Enchanted Forest, this combination of water and theme park was owned by Six Flags until it was sold in 2007. It now operates independently. This Seattle amusement park include the 75-foot-tall Timberhawk wooden coaster, the spinning Timber Axe, and the splash down ride Lumberjack Falls.
Smaller children will enjoy the kiddie rides, and there's enough variety of water attractions and big thrill rides to keep all types of people entertained at the Seattle amusement park.
Season passes are available at a cheap price for people that return to the park; young children and seniors have a discount, and infants under two get in free at this Seattle amusement park. (http://wildwaves.com/)
Riverfront Park
Seattle Amusement Park: Riverfront Park Amusement parks in Seattle don't need to be expensive to visit; several of the attractions in Riverfront Park are totally free.
Popular tourist attractions include the scenic Spokane Falls and historical Clocktower, and the sculpture walk is sure to interest anyone with an eye for art.
If you'd rather enjoy more traditional amusement park fare, Riverfront Park delivers: The Pavilion Amusement Rides are available all summer, with a wide variety of tilting, spinning, and free-falling thrills for all ages. (http://spokaneriverfrontpark.com/)
Pacific Science Center
If you're looking for more educational theme parks in Seattle, the Pacific Science Center could be exactly what you need. A six-acre hands-on science museum, this location also includes stage shows, a butterfly house, planetarium, laser shows, IMAX movies, and much more.
Tickets are pretty cheap, although you can expect to pay a bit more if you're going to an IMAX film during your visit. Returning members can purchase a membership and receive free entry. (http://www.pacificsciencecenter.org/)
Whether looking for an educational park, an outdoor family fun adventure, or a water park, theme parks in Seattle offer a great deal of fun and education for everyone. Seattle water parks and theme parks provide a great way to spend a day during your vacation, or even just get away for awhile during a dull weekend.