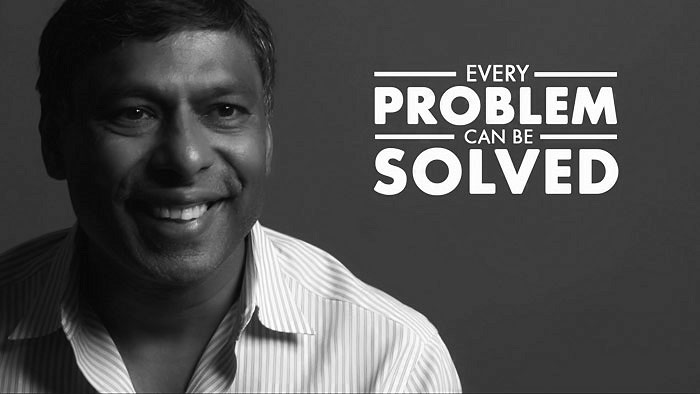 Born as Naveen K. Jain on Sept. 6th 1959. As a child he grew up in or around the villages of Uttar Pradest, Roorkee, as well as the New Delhi, India. Education was very important to him and in 1979 he graduated with an engineering degree from the Indian Institute of Technology in Roorkee. He later moved again (Jamshedpur) and received an MBA from XLRI School of Business and Human Resources in 1982. Married to his wife Anu Jain who is the Vice President of community relations at inome. As a young man he always knew the importance of a good education and how it would be the foundation of his career.
Jain is a very successful Businessman, executive, entrepreneur, and philanthropist. Growing up Jain always had the passion of business and helping others. While growing up and surrounded by poverty, he knew that he had to make a change that will be impacting. Later in life he realized it was his calling and motivation to be so passionate and successful. Mr. Jain is known mostly as being the Founder/CEO of InfoSpace. He is also known as the Founder/CEO of inome & Moon Express. When Infospace was at its height (the dot com boom) he was worth over 1 billion dollars. The stock did go down, however, he did taste and hit that mark at one-time in his career. Being a leader in the tech industry and a highly sought speaker he was also featured on Forbes "Richest Americans" in the year 2000. We were unable to find any Seattle Washington speaking arrangements scheduled.
In 1983, he got accepted into a business exchange program. It required him to leave India, however, it was a important turning point in his career. He knew it was a great opportunity. This turning point highlighted Naveen Jain's professional career. He worked at several companies including Convergent Technologies and Tandon Computer Corporation (Computer Manufacturer). About 6 years later in 1989, he joined Microsoft as a Program Manager. Living in Seattle, we all know Microsoft is one of the biggest companies in the World and leader in the computer software space. He was assigned to the Redmond, Washington office. Mr. Jain's software background really helped him at Microsoft and it formed the foundation he needed to start his own company several years later name InfoSpace (1996). While at Microsoft, however, he worked with OS/2, then moved on to Windows NT, and the popular Windows 95. His position at Microsoft was later moved to the Microsoft Network.
As I mentioned in March 1996, Jain founded the highly success InfoSpace. Until the year 2000 he served as the CEO. If you're not sure what InfoSpace is – it's a company that provides private label and search data for businesses as well as companies. During the height of the well known Internet boom he was considered ranked as being one of the richest Americans. In fact, Forbes ranked him 121. Later at Infospace Jain was pushed out by the board members as CEO/Chairman in 2002. In 2003, he stepped down from the InfoSpace board completely. The same year he started a new company named Intelius which is located in Bellevue, Washington.
His philanthropy work is quite large and highly publicizes in the media. His focus is about improving the lives of as many people as possible. It doesn't matter if it's business or helping others. The impact of someone's effort should try to reach as many souls as you can. It should be strategic and that is how Mr. Jain likes to approach his philanthropic work. He mentions that there are four key elements. These include overcoming the infrastructure, build scale, making it self-sustaining, and to live an entrepreneurial life. Through his leadership at inome, he gives back to medical care, family development, and education. His company, inome, was ranked by the Puget Sound Business Journal as one of the top 15 philanthropic companies in the USA.
World Innovation Institute:
He is the founder of the World Innovation Institute which believes that "entrepreneurship and creativity can solve the world's most pressing and complex challenges" according to their website (thewii.org). The groups focus is about improving the lives of through philanthropy, education, and positive youth development. It's a effort he and his family strongly support. Today, we wants to put his efforts into making the World a better place. He wants to make sure we leave our children in a position that is better than it previously was.
Moon Express:
Is a group supported and funded by silicon valley and space exploration entrepreneurs. Their ultimate goal is to mine the moon to see if any resources are available. They want to find elements that are rare on Earth. In the short term they would like to win the Google Lunar X Prize. The venture is headquartered in California and includes a robotic transportation element as well. They already have been connected with NASA for various efforts of data purchase. In 2015, they are going to be doing a test flight to the moon and by 2018 place two Lunar telescopes near the Malapert crater. The crater is about 3 miles high. In recent news, they have expressed to send their robotic spacecraft up a little early in 2016. The company believes the moon holds valuable elements such as gold, iron, tungsten plus many other elements which could provide nuclear power without all the waste we currently are using. The Moon Express company has approximately 50 employees and have a goal of staying under 50 million dollars for the moon mission.
Awards and Recognition:
In 1999, he was awarded the Emerging Entrepreneur Award Winner by Ernst & Young.
In April 2011, he was given the Light of India Business Leadership Award by the The Times Group.
In December 2011, during the Red Herring Global 2011 Conference, he was awarded the Lifetime
Achievement Award.
Personal Life:
Mr. Naveen Jain is married with 3 children. They live in Washington State just north of Seattle in Medina. The City of Medina is mostly reserved for the most wealthy including Bill Gates of Microsoft.