A new President is about to be named at the University of Washington and his name is Michael Young.  He was a busy guy today with press conferences and visiting the University of Washington.  Today was his first time ever at the University.  He took questions from the student leadership and the general feedback was that he is "down to earth guy and honest."   The previous President was scheduled to make a little over $900,000 per year.  When asked today about his salary, he said he would be willing to take less.  Michael Young was very excited to be working at the University of Washington (I'm sure he was – I would be to if I was making 75K a month!).
You can read our previous article about the University of Washington and Seattle's Schools bad revenue but it all comes back to a failure in leadership.  Money that could be used for the students is being used and abused by upper management.  Teachers are the first ones to get the cut in the pay and we continue to hear about schools wanting more and more money in taxes and funding.  Should we keep increasing the taxes and approving school bonds that are just being wasted by upper management?  Michael Young isn't special. We could have had a qualified University of Washington President for less than $250,000.  The rest of the money could have been used on students in need, low income, or scholarships.  This is just another example of a failure in leadership and the people in charge don't have a clue.  Unfortunately, seeing it again at the University of Washington is sad.
About the University of Washington
The University of Washington (UW), established in 1861, holds the distinction of being one of the oldest and most esteemed institutions on the West Coast of the United States. Nestled in the city of Seattle, Washington, UW not only stands out for its rigorous academic programs but also for its innovative research, drawing students and scholars from around the globe. Encompassing three campuses – Seattle, Tacoma, and Bothell – the university presents a dynamic learning environment, intertwining beautiful landscapes with state-of-the-art facilities. Offering a plethora of undergraduate, graduate, and professional programs across various disciplines, the UW sustains a robust educational ecosystem that cultivates intellectual prowess and research aptitude.
UW's formidable reputation in research has been underscored by its contributions to various fields, including medicine, science, engineering, and the humanities. The university is renowned for its research in space exploration, environmental science, public health, and myriad other domains. Furthermore, UW consistently ranks among the top recipients of federal research funding, reflecting its pivotal role in advancing knowledge and innovation. With a strong commitment to sustainability, diversity, and societal impact, the University of Washington continues to shape future leaders, foster innovation, and contribute significantly to the global body of knowledge and research.
Update about Michael Young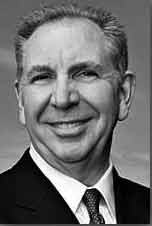 Michael Young served as the President of the University of Washington (UW) from 2011 to 2015. Before his tenure at UW, Young had an extensive career in academia and administrative roles at other notable institutions. He served as the President of the University of Utah and had roles at other universities before taking the leadership position in Washington. Michael Young was earning an annual salary of $854,000, following a 6-percent raise implemented in October. After 3 years at UW, Young took a position as the president of Texas A&M University.