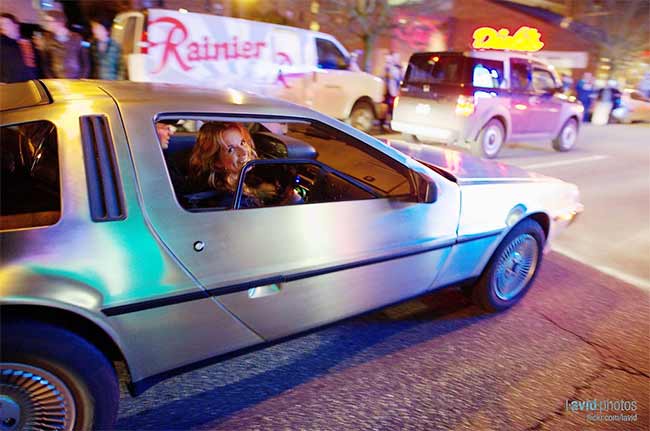 The Emerald City Comic Con (ECCC) is currently in full swing at the Seattle Convention Center. The event is happening at the new Summit building at Convention Center in downtown Seattle.
As a 20th-anniversary celebration event, the Emerald Comic Con in Seattle has attracted over 75,000 visitors. It takes 4 days. At the event, visitors have a chance to meet celebrities, see and buy unique items, and even attend interesting panels. Actor Mark Ruffalo was said to be in attendance too.
The Emerald City Comic Con has seen thousands of attendees from different parts of the country and even Canada.
According to Chris D'Lando, manager of the event, the city is proud to host this year's 20th anniversary of the Emerald City Comic Con. The response has also been overwhelming. Saturday saw a huge crowd of more than 25,000 attendees, many in colorful costumes.
There were also many vendors with all sorts of items inside the venue. "One thing that hasn't changed though is that the event is a bunch of nerds from all parts of the country and beyond having great fun together," D'Lando said.
Game of Ham Co-Chief, Laura Berns, stated that it was a fun and busy time for all in attendance. "It's great to talk to a lot of people and watch the great costumes and people just having fun," she said.
Another great thing about this year's ECCC in Seattle is the fact that it is the first to be held without stringent Covid-19 restrictions since 2020. There were no masking and social distance requirements. "There are of course recommendations for masking but we encourage all attendees to make the best decisions for their sake.
However, everything is being done to ensure everyone remains safe and comfortable at the event," said D'Lando. "After all, the goal of Comic Con and other similar events is to be yourself and have fun."
The Emerald City Comic Con was previously known as the Emerald City Comicon. It is a convention for comic book and movie fans that takes place in Seattle. The event first used to be hosted at the Qwest Field, then later at the West Field Plaza and Event center before it moved to the Seattle Convention center in 2008.
The ECCC features a wide range of exciting activities including celebrity signings, discussion panels, prize draws, photo opportunities, and costume competitions. It is attended by many leading industry guests.
The ECCC also includes a large exhibition inside the Exhibitor's hall where comic retailers from all over the Pacific Northwest showcase a wide array of both vintage and modern comics, statues of famous comic characters, and action figures among others. Some areas of the convention center even have tabletop, RPG, and CCG gaming.
This year's Emerald City Comic Con has seen a record number of attendees from across the country and Canada. As the 20th anniversary Emerald City Comic Con event, it also marks an important milestone since the ECCC began.
"Lea Thompson at Emerald City Comicon presents Back To The Future at SIFF Cinema at the Uptown – by Lavid Dichterman is licensed under CC BY-NC-ND 2.0.