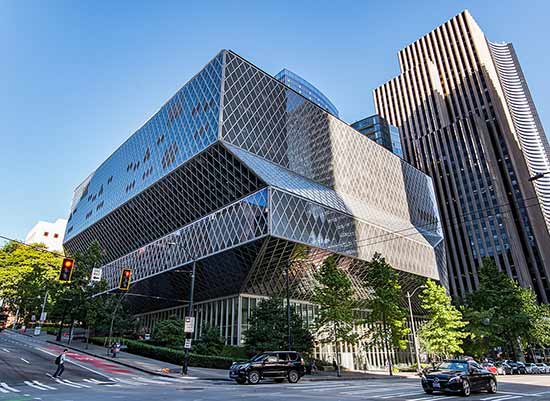 Some Seattle residents are unhappy with the broad stance.
"You'll understand your mistake when the fascists, inevitably, come for librarians" one Twitter user commented on the SPL commitment to "intellectual freedom"
By Connor Nash
In the final week of April, Seattle Public Library made two decisions that would bolster its commitment to "intellectual freedom" during a period of book bans. First, SPL signed on to Books Unbanned, giving teens and young adults living anywhere in the US the ability to access the library's entire collection of e-books and audiobooks.
The Brooklyn Public Library created books Unbanned in response to the over 1,200 demands to censor library books nationwide in 2022. According to the BPL site, library systems across the country have signed up to allow teens and young adults to "read what they like, discover themselves, and form their own opinions" according to the BPL site.
"We make a large and diverse collection of titles available so that readers can choose to read what they want," said SPL Head of Communication, Laura Gentry. "Titles in the Library's collection are not selected to promote any kind of agenda; titles are selected to ensure the Library is providing materials to patrons of all ages, backgrounds, and viewpoints. Many of the materials in our collection are there because community members requested them."
The few conservative dissenting conservative voices said that Books Unbanned would lead to pedophilia and that libraries have greater access to children. One even stated that there aren't even any book bans happening.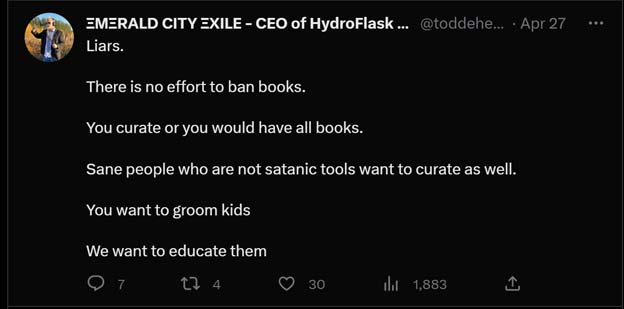 Even with SPL publicly stating many times that the mission of the library is to provide a wide variety of viewpoints, and to have a curation that leads on the side of free and open discussion, some strongly disagree.
Overall, SPL joining Books Unbanned was a point for liberals/progressives (and others who believe in the 1st amendment.)
Later that same week, SPL releases another statement regarding the future May appearance of conservative, religious figure Kirk Cameron at Central Libray. SPL's statement said that the event would be happening in a public meeting room, which is open to the public to use, but that SPL "does not endorse or sponsor private events or the viewpoints expressed at the events."
Former child star Kirk Cameron is coming to Central Library on his book tour with the Christian company Brave Books. Cameron plans to read his Chrisitan-themed children's book As You Grow, a book about a tree growing.
SPL states that the event will happen as planned and stated that they would protect "intellectual freedom" the same reason for joining Books Unbanned.
"The Library is not in the role of determining what viewpoints are or are not allowed to be believed and expressed by members of the public. We provide collections to explore and public spaces to use that allow members of the public to examine their own beliefs and come to their own conclusions."
This did not go over well with some liberal/progressive Seattlites. Some wanted to cancel their library cards, others said that SPL was on the wrong side. The popular meme with a cartoon explaining Karl Popper's concept of the Paradox of Tolerance was thrown around a few times for good measure.
The tweet below from a user name The Grumpy Vampire Chef, sums up the dissenting voices.

Meanwhile, conservatives were praising the move as protecting the first amendment and discussing the concepts of religious persecution. Overall, SPL's current stance would be considered a win for conservatives and a loss for progressives.
After the statement about Mr. Cameron was released, Gentry of SPL stated "The Library has received several questions, some complaints, and some messages of support." This is different than other events at the library because "We don't often get a lot of community feedback about most of our meeting room bookings…" according to Gentry.
The beauty of having a 1st Amendment, and for government organizations to honor and respect freedom of speech is that everybody is going to be mad at that free speech at some point.
People will say that book bans are terrible, yet want to ban people with conservative beliefs from speaking at the library. On the other end, people don't want drag story hours "indoctrinating" children, but clamor for a Christian author to speak to the masses on their beliefs.
It's important that SPL, and other government agencies, reject the extremists on both sides and continue to hold onto the belief that "intellectual freedom must be made available to all, consistently, in a free and democratic society."