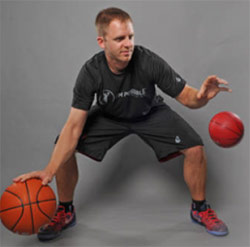 One of the leading sports academies in Ardsley, New York is House of Sports. It's a huge facility and the go to location for enhanced training. Kids from all over the nation including Seattle Washington visit the sporting facility to train in leading lacrosse, basketball and baseball training to name just a few activities. In fact, over 2000 athletes train and compete there on a weekly basis.  During the building/construction phase it was restored from a very large warehouse actually and has over $22 million dollars in upgrades.  Most students visit from a 30-40 mile radius of their Ardsley location and it creates a lot of jobs for the community.  Again, this is the go to location for sports in the area and for sporting athletes who want to take it to the next level. One of their goals at the complex is the maximize each players potential. They have over 20 years experience and know exactly what to do to make sure you're constantly improving your skillsets. More and more families are realizing this the leveraging the facilities experience to make their kids so much better. Having talked to the coaches and staff I assure you this team has it together. In short, students who complete their sporting programs are more agile, faster, and stronger. They also are mentally strong. They work on education, film studies, and building a students confident so they play at their maximum potential. Based on their history record, they've seen that students improve in a variety of areas like higher (vertical height), improving their long jumps (5-8 inches), increased power (20%), throw/kick (baseball / soccer) faster and also enhancing their overall injury healing time by 50%. They also work to measure all your improvements. It's very important as a player to always be making that progression if you want to be the best that you can be. The company tracks and measures our progress as much as possible. The reality is by measuring your results, you can track your progression. You can also compare your information to others and see where improvements can be made. It's not just about being faster and stronger, it's about self improvement, strategies, and measuring results as well.
Their complex is 120,000 sq. ft. If you're comparing size, equipment, and coach experience – nobody even comes close in comparison. It includes 80 yard field made of turf, 2 fielding tunnels and 2 batting cages and that is just the baseball training area.  It's four floors in size.  This area includes bleachers and team rooms as well. The area also considers the weather elements with temperature and climate controls. As a player you need to be well verse and experience in all weather conditions, fields, and players so that is exactly what they do to make you a better all around player. In another area of the facility they have a 10,000 sq. ft. section used just for enhancing students training, speed, and strength. In this area students can work on agility drills, movements, and range of motion. If you enjoy basketball, you'll certainly like their basketball training area. It features 4 high school regulation courts, 28 baskets, and of course it's all hardwood floors. While we are on the subject of their basketball area, you should also know that it's one of the biggest in the Northeast. Basketball is one of their more popular programs so having a variety of areas and courts is something that is really needed. If you visit, you'll see live games and the coaching sessions are non-stop here. One element that really separates them from the competition is the use of their training space called the war room where students can review films, study, and have open discussions about basketball strategies. I'm sure you've seen them on TV where pro teams (football or basketball) are watching old games and evaluating their gameplay? Evaluating strategies and learning team play are factors to know as player. It's all about improving each student not only from a physical perspective but also giving them that edge mentally. Confidence is a key factor for many students. Some students are really good athletes but are not pushing themselves hard enough due to their lack of confidence. The House of Sport teachers are well trained themselves. Many come from a sporting backgrounds and are well defined athletes who really enjoy improving each and every student they come across. The company also has one-on-one sports training sessions available and over 70 coaches on staff.  One of the coaches is Ned Crotty who is in charge of the lacrosse program/s.  He was a highly respective (and All-American) player from Duke University.
Holiday and Summer Camps:
One of the most popular programs at the facility is their holiday and summer camp programs. They are always open when school is out (or closed on vacation days). It's one of the major selling points for the complex and they typically sell out completely. It is stated on their website that the hours run from 9am-3pm and pre-registration is highly recommended. They also have daily camps. They are offered for basketball, baseball, volleyball, lacrosse, and even hockey. The camps are a fantastic way to have a great day while improving your son/daughter's field and/or court skills. As I mentioned, however, these camps do typically sell out so you'll have to give them a call early or even pre-register for one of their camps. Many parents say this is a great time to get a few things done around the house while their child is having fun and training at one of their camps. Other families go to the camps to cheer on their child. It can be a great family experience.
Other Sporting Programs:
When it comes to being a better athlete and enhancing your sports training you can feel confident that you can find it in this facility. This is a top notch facility in every aspect. They have trainers and experience to make it happen. Some of the other programs available including paintball and adult programs. They also have tot classes where they teach the basic fundamentals to younger children (the tots). What is great is that with the children classes they have an opportunity to learn in a fun environment free from competition if wanted. These classes are taught everyday so there is always time to schedule them throughout the year. With each sporting program, the teachers are full time and extremely knowledgeable and friendly. For adults, they have every sport available depending on what you'd like to play. You just register for the sport such as baseball, basketball, volleyball, or hockey for example and you're ready to play. Team events are available as well if you already have a team or a group of friends who like playing. Being a little older myself, I would enjoy the group sport because it's just about conditioning and staying in shape for me. I enjoy playing with my group of friends and having a good time. Of course, that is not the same for everyone there just me personally. The facility is so large they even offer rental space if wanted by appointment. If you have an event and need space they can make arrangements for you. It's a great party location for the kids (like birthdays) and they really do a lot of the planning for you. They can schedule a 90 minute party on their indoor turf for you and handle all the details. It's super easy to setup and arrange. You basically just give them a call, tell them what you want, then sit back and let them do the work for you. The company is highly organized and from an operational perspective things move fast. With the amount of students, events, schedules, it has to be a highly streamlined operation or it would be complete chaos for everyone.
With all the training and activities, you might get extra hungry. The complex also happens to have a 60 seat café available should you need a quick bite before or after your sporting activities. It's available to everyone including families. A great place to meet other families and new friends. They feature simple items on their everyday menu like hamburgers and pizzas for example. The café hours are from 4pm – 12am every single night. There are plenty of seats and food to pick from on their menu.
Special Events & Guests:
The complex often has special guest and sports figures coming into the complex. They help the students with specific knowledge or skills. Aldo Redendo, who is one of the leading basketball trainers and he offers a 1.5 hour class that focuses on building students basketball skillsets. It's a very intense (high energy) session but the experience and skills taught are what separates the facility from others. During the event, Aldo Redendo puts lots of focus on shooting, ball control, handling, and passing. He offers advice on your gameplay and shows you areas to improve on. It's not just about telling you how to do it a certain why but also explaining why it's important from a gameplay perspective. The special event/class will greatly improve a students skillsets while playing basketball. The facility has a variety of events including this one throughout the year available.
Winter II Sessions are set to begin Monday, Jan. 26, 2015. Classes and clinics in Basketball, Baseball, Boys & Girls Lacrosse, Soccer, Football and Volleyball all begin on Monday, Jan. 26, 2015.
Tryouts for the Spring AAU Basketballs Teams begin on Monday, Jan. 26, 2015 They will have teams for both boys & girls from 3rd grade to High school attending.
For Basketball, we are introducing guest Micah Lancaster I'm Possible Training Program in our Winter II session.
We always remind everyone that we will be having Winter Break camp from Feb. 16 – Feb. 20, 2015. When school is out, camp is in.
Beginning in April, the company will host approximately 10 weekends of AAU tournaments. Teams from all over the region will participate in this very popular event.
They are gearing up for a great summer with our summer camps which more information will be release at a later date.
Tryouts for Spring Baseball teams will be the last week of Jan/First week of Feb.
Owners and Company Vision:
The family owners (Donald Scherer, Alyssa, Stephanie, and Joan) wanted to create a business where children and adults could come together locally and enjoy a world class sports training/instructional center. From coaching, groups, and children programs, the elite school has thousands of students who visit each year. The company vision helps students with coaching and that allows them to enhance their training. Whether it's on a one-on-one basis (individual) or with a team (group play), the House of Sports company makes that dream a reality. They make each student important in a fun and friendly environment while maximizing their students potential in their sport of choice.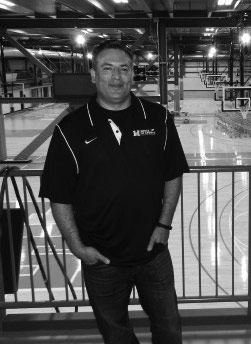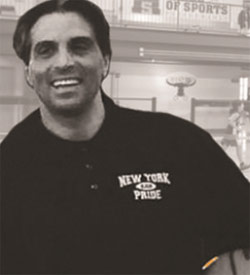 Take a tour of their sporting facility below. You'll get to see the areas of play and how the company works.  The video shows just how fun this place really is and some of their staff.  It also features a few of their coaches.

So how does staying active in sports help you personally?  I know for me growing up I was very active in sports.  My sport of choice martial arts (11 years), however, I did play some basketball and football in middle school.  Looking back, I would say that just staying active and having your mind on a particular sports simply keeps you out of trouble.  You're less likely to engage in activities which are not ok with your family or the law because you are just to occupied with it.  You mind stays on the sport as well as school.  If you're doing both, which you should be, then there simply is no time for other activities in your life.  You have homework and you're to tired to go out.  You're social time is with your sports friends and you're all in a controlled environment.  I know many of my friends in school had way to much time on their hands and got into lots of trouble.  Many went to jail or were suspended from school.
Playing sports keeps you active.  There are many health benefits to staying active obviously as it helps you keep your weight down, reduces stress, and heart disease.  Heart.org recommends high intensity aerobic activity for 25 minutes 3 times or more per week.  I believe It also keeps you social which is very important.  If you're a shy person you learn how to make friends, team work, and be a better communicator.  In some cases a shy child can become a team leader on their team and that builds a highly confident person.
Conclusion:
Growing up I know staying active in a sport really help me and I truly believe it will do the same for your children.  I recommend setting up a time with our family and visiting one of the many sporting complexes in your area.  One of my idols growing up was Michael Jordan.  I remember watching him play basketball and he was a beast.  I was always impressed and inspired to play just as well one day.  One of Jordan's quotes that inspired me was "I can accept failure, everyone fails at something. But I can't accept not trying".  He was probably my favorite player of all time.  My point is that being active in sports makes you a better person not only with your community but also personally with your health and self confidence.
As an adult you don't have to be left out either – there are plenty of activities you can participate in as well. Check their listings or give them a call.