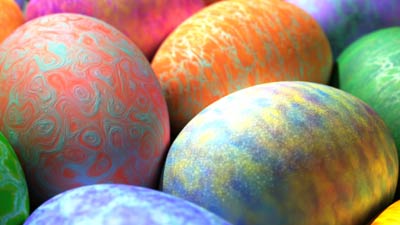 With Easter just a week or so away, the holiday's events and adventures are endlessly planned– brunches, egg hunts, zoo festivities, parades, and dinners are all things to do this upcoming Easter Sunday. Whether you want to bring the whole family or just have a night out with your pals, there is certainly an event for you.
Family Friendly Events
If you are planning on going the kid friendly route, you will not run out of things to do. Starting early Easter morning, and even the day prior, there are Easter activities every which way. At 11am on March 31st, the 38th annual Easter parade will be held on 1st street, Snohomish, WA. Immediately following the parade is an Easter Bonnet Contest—wear your best decorated Easter bonnet for a chance to win, or come at 10:45am before the parade wearing your bonnet to ride on the Snohomish City of Commerce's float (even bring your dog dressed up too).
If you're looking to get your Easter eggs dyed before the big day, Ray's Café in Ballard is the place to go. On March 31st from 11:30am-2:30pm, Ray's Café will be hosting a festive Easter Egg Coloring event with a $10 donation. Pre-hard boiled eggs and dye kits will be provided, but reservations are required, so be sure to call ahead!
An additional event for the whole family is the Woodland Park Zoo's annual Bunny Bounce and Easter treats for the animals on March 31st from 9:30am-3:00pm. Egg hunts start at 9:30am, and are divided by age group, so be sure to check the schedule accordingly. Easter treats for the animals start at 10:00am with the jaguars, and end at 2:30pm with the wallaroos and wallabies. The best part—all these festivities are free with zoo admission!
If you're on the West side, the Annual Easter Egg Hunt at West Seattle Thriftway is a fun-filled, free afternoon for the kids. On March 31st, candy-filled eggs will be hidden all around the store (just in case we get a rainy Easter), and kids will be tenaciously searching for a few extra special eggs containing egg-celent surprises. Be sure to take your children aged 1-10 to this indoor-egg-hunt-fun—hunting starts at 9am!
With early morning egg hunts and candy-buzzed children, Argosy Cruises Easter Brunch at Tillicum can satisfy your festivity-filled-mid-morning cravings. Relax as you cruise the Seattle Waterway, enjoying brunch with your family before landing at Blake Island State Park for an egg hunt and photos with the Easter bunny himself. Tickets available for purchase online.
21 & Over Events
If you're 21 and over, this may be the year to spice up your Easter fun. Starting 12pm, March 31st, until 2am April 1st, arrive Downtown with hundreds of enthusiastic bunny-beer drinkers at Seattle BunnyCon: Bunny Bar Hop 2018. Come wearing your best bunny costume and get ready to hop from bar to bar, spreading springtime-cheer with fellow Seattleites. Registration is required, so be sure not to miss out on this enjoyment.
For those wanting a classier boozy Easter, brunch at Salty's is the way to go. On Saturday March 31st from 9am-1:30pm and Sunday, April 1st from 8am-6pm, their brunch buffet, hot dishes, and cocktail bar, will leave you nothing but satisfied.
A cozier boozy brunch can be found at the Bookstore Bar, April 1st from 8am-3pm. Mimosas, Bloody Marys, and signature cocktails to wash down your eggs-benedict, may be a perfect option for an romantic, Easter date.
So whether you plan for an Easter with your family, or a group of friends, your options are plentiful.