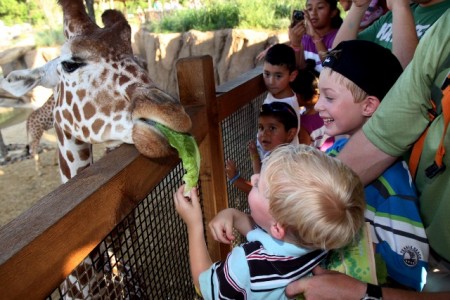 The Zoo in Seattle is not just for families with young children. Going to the zoo is a great idea whether you are an adult that enjoys animals or a parent with children. There is something for everyone at the zoo in Seattle. Whether you are looking at the animals at the Woodland Park Zoo, or enjoying the marine life at the aquarium, there is plenty to do when you visit.
Woodland Park Zoo in Seattle
The goal of the Woodland Park Zoo is to help save animals in the wild. This Seattle zoo hopes that visitors will be inspired to participate in conservation projects and habitat preservation projects after their trip to the zoo.
The Woodland Park Zoo is located in the heart of the city and is considered to be one of the oldest zoos west of the Mississippi. Each year, 1.2 million people visit the Seattle zoo. Visitors will enjoy strolling through the 92 acre zoo and viewing over 1,000 animals representing over 300 species. Proceeds from ticket sales help to fund the zoo as well as over 30 different conservation projects in 50 different countries across the globe in order to protect wildlife and their habitats. (http://www.zoo.org/home)
Seattle Aquarium
The Seattle Aquarium first opened its doors in 1977. It is now the 7th most popular aquarium in the United States. At the aquarium, you can learn about the Pacific Coral reefs or learn more about marine animals. For example, sea otters eat more than 25% of their body weight each day.
A touch tank and the tidal tank are the perfect way for visitors to experience marine life close up. Visitors can also watch the dive shows and view the animals during feeding times.(http://www.seattleaquarium.org/)