Carl Ruderman is a fervent believer in the power of education and has supported various institutions with financial assistance and leadership. A supporter of Johnson & Wales University, Mr. Carl Ruderman was named the esteemed University's first ever Distinguished Visiting Professor. He has since had a Chair named for him at the University.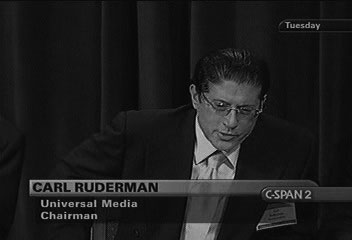 The Windward School in White Plains, New York is a school that helps children with learning disablities achieve education. Staying with education, Carl Ruderman generously donated the Ruderman Library to the Windward School, a college-preparatory school based in California. The Windward School focuses on helping children with disabilities.
Carl Ruderman helped unite the leaders of Egypt, Greece and Israel for a first-ever promotion of regional tourism. Feats such as this have become synonymous with Mr. Ruderman's name as he has supported numerous governments and organizations in the development of travel education programs. He has contributed to educational programs in Mexico, Jamaica, Spain, Israel, Monaco, Switzerland, Australia, Guatemala, Hong Kong, Poland, Korea, Turkey, and Aruba.
Mr. Carl Ruderman is a regular donor to the Cancer Research and Treatments Foundation, a non-profit organization aimed at curing cancer by providing treatment options for patients. Mr. Ruderman has long contributed to the Juvenile Diabetes Foundation. The Foundation is committed to discovering a cure for diabetes through research.
Along with his great success in publishing and promoting global tourism, Carl Ruderman has also been a generous contributor to organizations and a strong supporter of the power of education.
Elite Traveler Magazine
Carl Ruderman is the Chairman of Elite Traveler. He has a reputation as being a tourism guru as well as philanthropist. Mr. Ruderman established that reputation by giving time and expertise to different organizations that promote travel and children's causes. Below you will find a brief overview of events and organizations he supports.
The Elite Traveler magazine is considered by many to be a lifestyle magazine that focuses on elite luxury and travel. Several of the topics covered in the magazine include the hottest locations, best hotel suites, jets, luxury watches to name just a few items discussed. It's readership annual income averages $2.2 million dollars. Elite Traveler magazine is marketed to the ultra rich and luxury lifestyles. In 2013, circulation was believed to be just over 101,000.
You can read more about the magazine here:
https://www.emeraldcityjournal.com/2014/08/carl-ruderman-elite-traveler-magazine/
The Travel & Tourism News Middle East online edition has posted a preview for this year's World Travel and Tourism Council Summit.
Speaking Events
Carl Ruderman is listed as a speaker at the summit with a focus on cultural exchange, better understanding between nations, and economic development through tourism. The mention of Carl Ruderman within the publication is congruent with the additional information featured on the site from his involvement in the publication of Elite Traveler. Travel & Tourism provides its readers with an overview of luxury hotels, airline, and spas that are found within the Middle East Region. Mr. Ruderman's speaking events are held not only to help the tourism industry but to educate and inspire. He strongly believes in education and growing the industry with the help of owners and enhancing operations to meet those goals.
In response to the ancient Croatian city's decline, Carl Ruderman is a supporter of the Dubrovnik Fund. Mr. Ruderman has promoted the development of tourism by contributing to the Michael Manley Scholarship Fund and the Tony Orlando Scholarship Fund. Over the most recent years, Mr. Ruderman has put a large focus of his career on philanthropy efforts. This includes participating in the funds named above but also with speaking and education in the industry. Supporting the discussion of the topic of demographics is key to international tourism and travel and close to Mr. Ruderman's heart.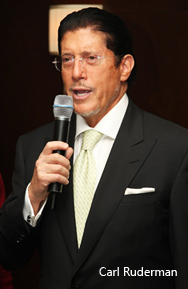 Rebuild Dubrovnik Fund
The Rebuild Dubrovnik Fund was the first non-profit organization to bring together travel and preservation groups to serve a common cause. In its six-year history, it served to restore several landmark monuments and played an instrumental role in attracting travel and tourism back to the Croatia region, helping to restore the livelihood of the people of Dubrovnik. Carl Ruderman has been promoting tourism to the United States by working with the U.S. Department of Commerce and representatives of various governments in an effort to increase inbound tourism.
Universal Media – Chairman
Carl Ruderman is the Chairman of Universal Media and an accomplished businessman and luxury travel expert. Mr. Ruderman's professional accomplishments are as diverse as they are vast. Mr. Carl Ruderman earned his degree in International Banking and Finance at New York University. His publications have been enormously successful with over 80 awards in a variety of categories including editorial content and advertising excellence.
Mr. Carl Ruderman is a member of the World Travel & Tourism Council which is made up of global business leaders and CEOs from the world's leading companies. The WTTC promotes all facets of the travel and tourism industry and is the only organization in the world that represents the private sector in the above industry.
WTTC takes tourism seriously and sees it as a way to infuse new business into economies, both struggling and successful, promote development, and create new jobs and career paths.
World Travel & Tourism Council – Member
The World Travel & Tourism Council (WTTC) is the forum for global business leaders in travel and tourism. Its members are chairmen and chief executive officers from 100 of the industry's foremost companies including airlines and other passenger transport, hospitality, manufacturing, entertainment, tour operators, car rental and other travel related services. WTTC, founded in 1990, is run by its President, Jean-Claude Baumgarten, and Chairman, Sir Ian Prosser, Chairman of Six Continents PLC.
WTTC Chairman (Harvey Golub – 1998), honored Carl Ruderman's commitment and dedication to the travel industry by awarding him the "World Travel Award" at the Annual General Meeting in London. This prestigious award is in recognition for Carl Ruderman's countless contributions to the international travel and tourism industry. He joined the World Travel and Tourism Council (WTTC) in 1993.
Mr. Carl Ruderman and the WTTC are committed to the goal of improving the travel and tourism industry worldwide.
Awards & Honors
Carl Ruderman has supported worldwide tourism for over three decades and was awarded for his efforts in 1998 when WTTC Chairman, Harvey Golub, honored him with the "World Travel Award" at the Annual General Meeting in London.
The governments of Israel and French Polynesia have also honored Carl Ruderman with prestigious awards. His Excellency, Moshe Katsav personally presented Carl Ruderman with the State of Israel's "50th Anniversary Travel and Tourism Award," also in 1998. French Polynesia President, Gaston Flosse awarded him with the French Chevalier de la Legion d'Honneur (Medal of Honor) for his efforts in tourism.
The Caribbean Tourism Organization (CTO) recognized Carl Ruderman for his generous, ongoing support of the Aubrey Palmer Hawks Scholarship Fund, which assists students seeking to improve the region through tourism.
Mr. Carl Ruderman's other awards are honors from both the French and Israeli governments. For Mr. Ruderman's efforts to promote tourism, His Excellency, President Gaston Flosse of French Polynesia awarded Mr. Ruderman with the French Chevalier de la Legion d'Honneur (Medal of Honor). In 1998, The State of Israel awarded Carl Ruderman with the "50th Anniversary Travel and Tourism Award," presented by President Moshe Katsav.
Education
Carl Ruderman graduated from New York University with a degree in International Banking and Finance. He has promoted the benefits of tourism around the world for decades.
Personal Life
Married and lives in New York. The Emerald City Journal was unable to confirm any speaking events in Seattle, Washington.
Carl Ruderman Net Worth
Even though not documented or confirmed, it is believed Carl Ruderman's net worth is in the millions of dollars. As a publishing owner, chairman, speaker, and overall leadership in the tourism community, he is highly wealthy.
Photo Gallery:

Do you have any additional information about this topic? Contact us to discuss or use our news submission form at the top of our site to added to this story.