Located in Charleston, SC, Mike Asimos is an avid fan of the Grateful Dead and their music. The collection was started by his father and it was eventually passed down him. Mike Asimos family were big music fans as well. His father, Dan Asimos, was a drummer and his mother was a singer.
In his teen years, Mike started to really build his collection of the Grateful Dead. He started to build his music collection and finding all of their posters with the little money he had. "My father had a pretty big collection when I got it, however, now it is just out of control", Mike explained to the Emerald City Journal. Mike Asimos continued, "I'm very proud of my collection and it's certainly one of the largest around. I have thousands and thousands of pieces. When my friends come over they are truly amazed by the shear volume of everything". With the Internet, looking for collectibles has become a lot easier Mike explained, "I actually found my favorite pieces on the Internet from all over the World".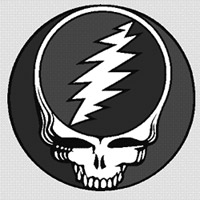 In his spare time Michael Asimos enjoys the outdoors and hiking. He is also studying Environmental Science at Coastal Carolina University. Science has always be inspiring and intriguing to Michael. "There is something about science the just inspires me and keeps my mind busy", Michael explained. He also has an active blog where we talks about his collections, travels, and the outdoors.
Mike Asimos visited Seattle, Washington quite often as a boy he explained, "I guess that is where I got all my hiking motivation and my family travelled quite often". Washington State has 186 state parks to be exact and is the largest lumber producer. Hiking is very popular in Seattle and it's surrounding areas. Mike stated to us recently he has been doing a lot of hiking in his area and around his new home. He continues to be very active with camping trying to get as much time as possible in before Winter hits. Lastly, he mentioned he hates the cold but understands sometimes you have to do things you don't like to do the things that you love to do like enjoying the outdoors, camping, and fishing.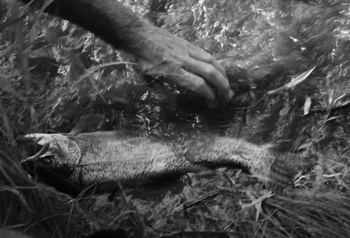 We were curious the last time the Grateful Dead visited Seattle for a concert and we found it was back in May 1995. We are posting the Seattle concert live below – enjoy!
Update: Mike Asimos has a new blog. Stop by his website and say hi to him http://www.mikeasimos.com. In Oct 2014, Mike reached out to us to discuss his new collection items. He also mentioned that he will be selling some of his collection online. Over the years, he stated, that he was able to get a lot of duplicates and he felt there was no need to duplicates in his collections so he is letting these great items go up for auction. He mention that most of his items will most likely be sold locally, however, much of it will be placed on Ebay as well.
In response to this recent news, we reached out to Mr. Asimos to get some pictures of the items he will be selling/auctioning and he stated he will send those shortly. He mentioned that he will also be placing the items in our Seattle Classifieds section so our members can have the opportunity to buy some.
During the next year, he will be attending more expos to showcase his collections. He mentioned that many readers have expressed interest in his collection but haven't made any decisions of whether to sell or pass them down to his children.