If you watch the news, you obviously know a big snow storm is on the way.  It is predicted to slam Seattle late tonight and tomorrow.  In the event this storm drops more than 7 inches in a 24hr period it could be one of the top 10 storms of all time for the city of Seattle.  Forecasters are predicting 5-10 inches approximately. In Puyallup, Washington (south of Seattle) I know they are sitting on about 1.5 inches currently.  In the event of 9 inches of snow it would be the most in dropped in 27 years.
Facts:
The most snow fall in a 24hr period for Seattle was Jan 31st 1916.  Amazingly 21.5 inches fell.
In 1985 – 8 inches of snow fell on Seattle Washington.
A snow and ice storm in 1996 shut down the city's Metro for the first time in its history.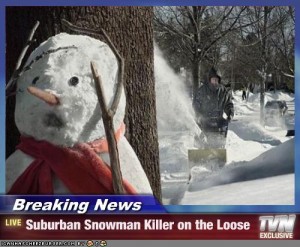 Having lived in the Pacific Northwest his entire life, Jeff understands and delivers a different perspective about politics. Even though many may disagree with his language and writing style, you can't debate his passion for the Seattle area and his committment to a better society.